Future of artificial intelligence may be artificially inflated… Law firm backs international arbitration for the BVI… Herbert Smith Freehills expands Latin American practice… Senior hire for Hogan Lovells in Vietnam…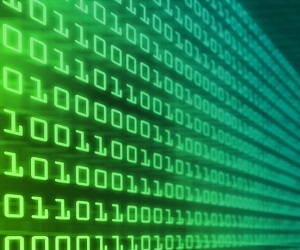 Future of artificial intelligence may be artificially inflated
The rate and depth of automation in the legal profession is being challenged by an academic study in the US. It adds caution to the notion that the development of artificial intelligence technology will govern how the profession automates by highlighting the impact of regulation. Frank Pasquale and Glynn Cashwell of the University of Maryland's Francis King Carey School of law detail four potential futures of legal information.
The authors say that judging what will and won't be automated by whether a legal task is simple or complex does not tell the whole story. Regulation or deregulation could change what is simple and what is not. They conclude that "the future of artificial intelligence in law is more open ended than most commentators suggest."
Their
paper
suggests that scenarios for the future could be low regulation giving rise to high automation through to high regulation limiting automation.
Law firm backs international arbitration for the BVI
While Singapore continues to carve out its reputation for international arbitration the British Virgin Islands is also vying for a piece of the action. Law firm Harneys, based in the BVI but with regional offices in Singapore, Hong Kong and Tokyo, has given strong support to the BVI as a global arbitration centre; the territory established its arbitration role under legislation which came into force last year. Harneys says that the BVI's regulatory standards and commercially savvy legislation make it a prime center for arbitration.
Herbert Smith Freehills expands Latin American practice
The capability of international law firm Herbert Smith Freehills to advise clients on operations in Latin America have been boosted with the expansion of its New York-based practice. HSF has many Asian-based clients that are active in the Latin America region. The new addition to the offer is international arbitration to be run by partner and co-head of the firm's Latin America Group, Christian Leathley. He will be supported across the firm's international offices including Hong Kong and Tokyo.
Senior hire for Hogan Lovells in Vietnam
Quynh-Anh has joined Hogan Lovell's in Hanoi as a partner. Her appointment boosts the Vietnam capabilities of the firm, which also has a Ho Chi Minh City office. She joins from Mayer Brown.