The board members of Australia's biggest companies are getting younger and include more women, according to a new study… Firm tempts experienced female lawyers to return… Simmons & Simmons promotes 13 including two in Hong Kong… New Beijing partner brings three languages to two birds… Freshfields promotes two in Tokyo…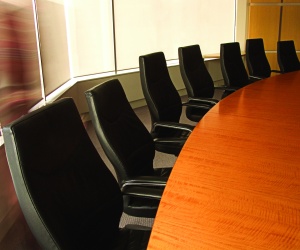 Law firm study finds Australia's boards are younger and more diverse
The board members of Australia's biggest companies are getting younger and include more women according to a study carried out by a leading law firm. Corrs Chambers Westgarth analysed the ages of board members from the ASX 200 and found that five years ago almost three quarters were at least 60 years old whereas now that figure has fallen to 57 per cent. The study found that directors in their forties are becoming more common as are women, who are on average six years younger than male colleagues on ASX100 boards and nine years younger on ASX101-200 boards.
Firm tempts experienced female lawyers to return
Experienced lawyers who have left the profession are being tempted to return by a new initiative launched by Allen & Overy. A dozen lawyers who are on extended career breaks are being given the chance to join the firm in London on a 'returnship' where they will be receive technical training and help with core skills, personal brand, impact and resilience. The scheme is specifically targeted at women who have previously worked for the firm and is part of A&O's bid to raise its level of female lawyers.
Simmons & Simmons promotes 13 including two in Hong Kong
Hong Kong based Sarah Berkeley and Seung Chong have been promoted to the partnership of international law firm Simmons & Simmons. The firm's latest round of partner promotions totalled 13, mostly in London.
New Beijing partner brings three languages to two birds
Bird & Bird has increased its partnership to 291 across its 27 offices globally with the appointment of three new partners. Two are in Europe, while the third is Rieko Michishita from the firm's Beijing office who offers tri-lingual advice on intellectual property matters.
Freshfields promotes two in Tokyo
The Tokyo office of Freshfields Bruckhaus Deringer has two new partners as of Friday. Akiko Yamakawa has been with the firm's Tokyo office for 15 years working in employment and labour law together with dispute resolution. She is also part of Freshfield's international arbitration group. Nicholas Lingard joined the firm in 2011 in New York and is also a member of the international arbitration practice. He has been in Asia since 2012 and divides his time between Tokyo and Singapore.