A long-anticipated deal between an Australian law firm and the professional services division of UK-based firm is going ahead… EY Law expands Asia-Pacific presence… Mishcon de Reya announces all-female partnership promotions… Kennedys hires 13-strong team from Plexus… Prince hit with lawsuit for giving away music…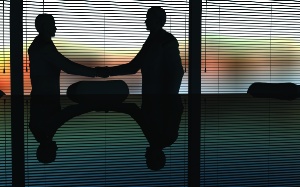 Slater & Gordon deal to buy Quindell
The long-anticipated deal between Australia's Slater & Gordon and the professional services division of UK-based Quindell is going ahead. The law firm told the Australian Stock Exchange on Monday that it has agreed to acquire the business for AU$1.225 billion.
Andrew Grech
, Slater's managing director said that it will create the UK's largest personal injury law group and allow the firm to capitalise on the market. As part of the deal the two firms will take a 50-50 split of profits from future noise-induced hearing loss claims that Quindell is handling. Quindell shareholders will have to vote in favour of the deal for it to proceed but the board has unanimously recommended it. The shareholders will vote on April 17.
EY Law expands Asia-Pacific presence
EY Law has announced plans to further grow its presence in Asia-Pac. The firm has entered into an alliance with South Korea's Apex Legal with the Gangnam-based team of 55 lawyers becoming part of EY's network. Head of legal services Howard Adams, who's based in Sydney, said that the firm will also open a Hong Kong legal practice by the end of the year and will increase its workforce in Australia.
Mishcon de Reya announces all-female partnership promotions
Mischcon de Reya has appointed three new partners in its March round of promotions; Liz Ellen, Victoria Pigott and Emma Macintyre; and elected Philip Freedman to take over as the firm's chair from John Jackson. The firm is moving to an all-equity partnership and converting to an LLP and has also acquired an alternative business structure licence.
Kennedys hires 13-strong team from Plexus
Kennedys Law has grown its travel sector practice with the hire of 13 lawyers from Plexus. The team comprises partners Claire Mulligan and Justin Collins together with senior associates and solicitors. The firm has hired a number of new lawyers in recent months including a team of seven aviation specialists in Singapore.
Prince hit with lawsuit for giving away music
Pop legend Prince is the subject of a lawsuit filed by music producer Jolene Cherry. The action results from Cherry's work with a contestant on US talent show
The Voice
, Judith Hill, and claims that Hill took the music they had been working on to Prince and collaborated with him instead. He then made the resulting album available to his fans for free. It is claimed that Hill is in breach of contract, however a suit that had already been filed by Prince claimed that the TV show contestant was an independent artist, free to work with whoever she chooses.