The cost of access to legal advice is a point in favour of increased technology in the profession, says academic… Offshore firm opens new Asia-Pac office… Partner promotions at Ropes & Gray… International litigation firm expands with US merger… New York considers rules on foreign in-house counsel…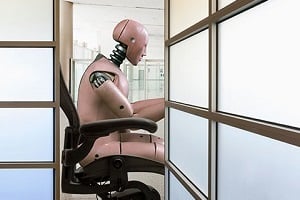 Academic says law robots are the future
It makes for "uncomfortable" reading, says Daniel Susskind, but the cost of access to legal advice is a point in favour of increased technology in the profession. In the book he has written with his father Professor Richard Susskind, the Oxford University lecturer "The Future of the Professions" he looks at how technology will increasingly permeate law, along with others such as medicine. Writing in The Guardian, Susskind says that despite many in the profession suggesting that only simple tasks may become the domain of technology that may not be true. He argues that human interaction has been the default for professions because alternatives were not available but that advances mean that technology may have a bigger part to play in the legal profession than we may wish to acknowledge.
Offshore firm opens new Asia-Pac office
Harneys has expanded its operations in Asia-Pacific with a new representative office in Shanghai. It adds to the offshore firm's footprint in the region which also includes Hong Kong, Tokyo and Singapore. The new office is headed by managing director Kristy Calvert, former legal director at Rio Tinto China who was previously with Weil Gotshall and Sidley Austin.
Partner promotions at Ropes & Gray
Seventeen lawyers have been promoted to partner at international law firm Ropes & Gray. The promotions include nine women and are based in six of the firm's offices in key markets worldwide, including Hong Kong and Tokyo. The new partners are from across many of the firm's practices, including litigation, tax, finance, labor & employment, investment management, special situations, executive compensation & employee benefits, government enforcement, and the private client group.
International litigation firm expands with US merger
Kilpatrick Townsend & Stockton has announced a merger with Dallas-based Crouch & Ramey, bringing the firm's total number of offices worldwide to 18. Kilpatrick will now have 170 litigation lawyers across its international offices, which include Shanghai and Tokyo.
New York considers rules on foreign in-house counsel
Foreign lawyers who wish to work in New York as registered in-house counsel may soon be permitted to do so if the New York State Unified Court System decides to amend the rules. Currently only those working in the state but not admitted to the New York bar can be registered with the appellate division. The proposed change would mean that lawyers who are members of a recognised legal profession in a foreign jurisdiction would be able to register.