Global firm enables fee-earners to include 'innovation hours'... Law firms criticized for "squeezing" collapsing Carillion...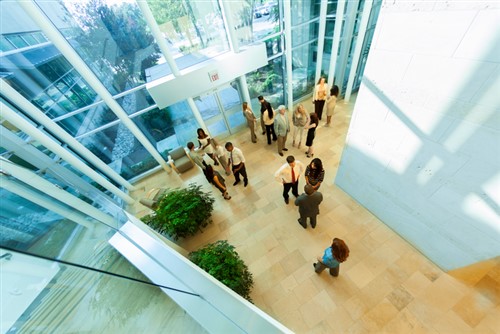 MinterEllison in Canberra will relocate to a world class location in the city's central business district in 2020.
The firm has agreed a 13-year lease for two floors on levels 10 and 11 of Constitution Place, a $300 million development which includes commercial, hotel, and dining space.
"Constitution Place will allow us to continue to partner with our government and private clients based in Canberra, throughout Australia and overseas well into the future," said Michael Brennan, MinterEllison's Canberra Managing Partner.
The new offices will bring external benefits from its prestige location but for lawyers and employees it will also enhance the firm's commitment to innovative, collaborative workspaces.
"The central location, proximity to public transport, court precinct and modern amenities look set to make Constitution Place a great home for MinterEllison in Canberra," added Brennan.
Global firm enables fee-earners to include 'innovation hours'
A scheme which allows fee-earners to work on innovation as part of their billable hours is being rolled out across Reed Smith's global offices.
The firm ran a pilot of its Innovation Hours program in 2017 and encouraged lawyers to spend time on innovation projects. It chose 6 ideas from 30 submissions, based on creativity, client focus, efficiency, alignment with the firm's strategy and cultural change.
Up to 50 innovation hours can be included in a lawyer's billable hours target.
"Innovation isn't just a buzzword at Reed Smith – it is a part of our core values and culture," enthused global managing partner Sandy Thomas. "Our internal teams are provided with unfettered time to think and generate new ideas, and they have the firm's commitment, facilities, technology and manpower at their disposal to develop these ideas into projects."
They are supported throughout the process by individuals from the firm's global Practice Innovation, Knowledge Management and Marketing teams who possess a wide range of expertise and resources.
Law firms criticized for "squeezing" collapsing Carillion
British politicians have criticized three law firms following the collapse of UK-based construction firm Carillion.
In a report published this week MPs said that several law and accountancy firms received a combined $3.9 million in fees in the days before Carillion declared insolvency.
The politicians said firms had "squeezed fee income out of what remained" of the ailing firm.
The Law Society Gazette reports that Slaughter & May received £1.19m, Clifford Chance was paid £149,104, and Freshfields received £91,165.
The largest fee paid during the days before the company failed was to 'Big 4' accountancy group EY which received £2.5 million.