A $200m deal confirms that there is greater flexibility for proponents of schemes of arrangement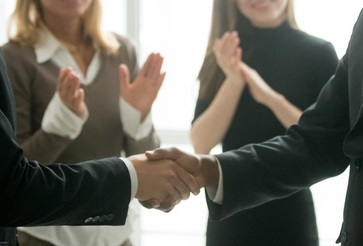 MinterEllison has helped break new M&A ground advising its client in a stake acquisition in a popular Australian brand.
The top firm advised Centerbridge in a scheme to acquire shares in Billabong, once Australia's largest surfwear company before its fiscal troubles.
Centerbridge and Boardriders each own just under 20% of Billabong shares. Boardriders proposed the scheme of arrangement. Between Centerbridge and Boardriders are the senior lenders to Billabong of about $224m in term loans.
Billabong and Boardriders amended the terms of the scheme implementation deed on the same date as the scheme meeting to increase the scheme consideration from $1.00 to $1.05 cash per share.
This is the first case of its kind where a bidder agreed to increase its offer price immediately before the scheme meeting without delaying the scheme meeting itself, MinterEllison said.
"The chairman of Billabong informed the scheme meeting that Boardriders had agreed to increase the consideration and that Billabong would seek court approval at the second court hearing to amend the terms of the Scheme to increase the consideration under section 411(6) of the Corporations Act, rather than approaching the court to amend the terms of the scheme prior to the scheme meeting," the law firm said.
More than 95.5% of the votes cast on the resolution were in favour of the scheme.
"The Billabong scheme confirms that there is greater flexibility for scheme proponents to be able to make last-minute price increases to the consideration offered under a scheme without causing delays to scheme timetables," MinterEllison said.
Highlight issues that MinterEllison handled for Centerbridge include the provision of a voting support statement in favour of the scheme, the repayment of Centerbridge's secured debt, the cancellation of Centerbridge's options acquired as part of the 2014 recapitalisation transaction, and the termination of Centerbridge's rights – including the right to appoint directors – under an equity funding deed.
The MinterEllison team was led by partners Ron Forster and James Mok, who were supported by senior associate Michael Scarf.
Related stories: