Client holds one of Australia's largest aggregations of citrus and berry farms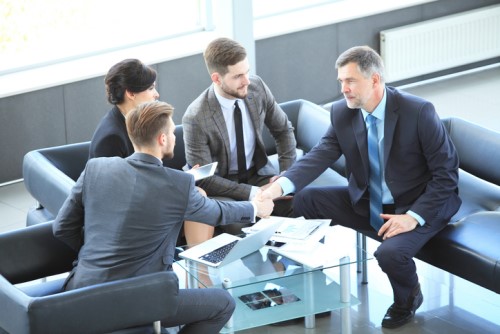 MinterEllison has advised Vitalharvest on the $185m IPO of the Vitalharvest Freehold Trust on the ASX. Ashurst has acted for National Australia Bank on the $110m facilities provided to the Vitalharvest REIT on its listing. HWL Ebsworth acted as Tasmanian counsel to NAB.
The MinterEllison team included lawyers in Australia and beyond. The team was led by partner Bart Oude-Vrielink, with corporate support from special counsel Geraldine Williams, senior associates Steven Wang and Michael Watts. Lawyers Elissa Young, Isobel Conroy-Ryan, Anna Stephenson, and Philippa Symon, as well as law graduates Stefan Vujacic, Chris Grant, and Kristy Turner, also helped in the deal.
Expert advice was also was provided by partner Geoff Earl on finance matters, partner John Riley and special counsel James Hamblin on stamp duty issues, and special counsel Andrew Wright on property matters.
"The Vitalharvest listing involved a large inter-office team with lawyers from our Melbourne, Sydney, Adelaide, Hong Kong, London and New Zealand offices involved," Oude-Vrielink said. "This IPO is unique in many ways. It represents the first standalone agricultural REIT of major citrus and berries properties across a number of Australian states which is listed on the ASX."
"Vitalharvest is well positioned to service a demand for increased food productivity and quality Australian produce, and we look forward to supporting them on their journey," he said.
Ashurst's team was led by global loans partner Ken Nguyen, who was assisted by projects partner Andrew Gay and tax partner Geoff Man. The firm says that though the deal was initially a bilateral transaction, a club facility platform / common terms deed was established to allow other financiers to join.
"This facility demonstrates NAB's support for large agricultural property transactions undertaken by leading sponsors. Ashurst was able to support this via expertise on the ground in Victoria, New South Wales and South Australia," Nguyen said.
ASX-listed Vitalharvest holds one of Australia's largest aggregations of citrus and berry farms, spread across 130 property titles covering about 3,700 hectares in New South Wales, Tasmania, and South Australia.