Perth lawyers are still seeing work from mining and resources, despite reports the sector has dried up.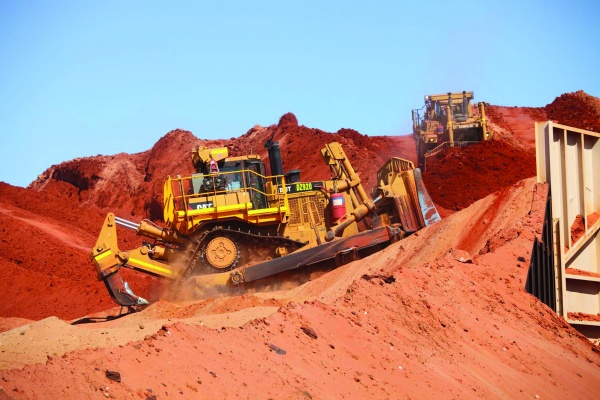 Although the easing of activity in the mining and resources sector is well known, the work has not dried up in the way that the doom and gloom headlines have suggested.
Perth lawyers reported that they are still seeing work from mining and resources clients, although the types of matters they are acting on have changed.
Although the mining slowdown has had an impact, the Perth legal market has hardly ground to a halt.
"Without doubt the environment in Perth is challenging but there is a recognition amongst clients of the need to keep moving forward and that quality projects and initiatives can still be progressed," observes
Allion Legal
principal Philip Lucas.
"Obviously the downturn in the mining sector is having an impact on workflows across the board so what we are seeing is the boutique and mid-tier firms pushing up for the work that was once the sole domain of the bigger top tier firms and equally, the top tier firms pushing down for work that was once solely targeted by mid-tier firms. This is a trend that is occurring nationally and, in many cases, internationally," said Gilbert + Tobin partner Justin Little.
He observed that many projects are encountering difficulty getting off the ground: "We are certainly seeing less greenfield mining projects being developed so work in that area has diminished significantly with only a small tier of quality assets attracting the necessary equity and debt financing for development," he said.
According to Lucas, while greenfield project funding is under pressure, brownfields projects are benefiting from continued interest, particularly from funders in the United Kingdom and North America.
In addition to financing, regulatory hurdles pose another barrier to mining projects.
"I think that the regulatory burden on mining companies getting projects to development remains an industry-wide problem. The complexity of the approvals system and the time-frames involved in seeking and obtaining a myriad of project approvals is an additional obstacle that clients face in attracting capital to fund their projects. This is a problem when times are good, it is an even bigger problem when coupled with lower commodity prices and cautious investor sentiment," Little explained.
The height of the mining boom may have passed, but firms continue to act on a range of matters for clients in the sector, although the character of the work has shifted.
Jackson McDonald
CEO Malcolm Shelton-Agar reports that the challenging environment brought on by falling iron ore and oil prices, coupled with more day-to-day work being done in-house, has anecdotally resulted in more than a 20 percent drop in corporate commercial work for local firms.
This decline has given way to two common responses on the part of clients in the mining and resources sector. First, some are taking the opportunity to consolidate or acquire assets: "Workflows from mining and resources clients are softer, although there has been a mild uptick in M&A work," observes Little. "This is particularly so in the gold and oil and gas sectors," he said.
"The growth of M&A in the small and mid-cap resources space has been driven by the opportunities created by depressed commodity prices and market conditions. There has also been a real growth in private equity activity in the Perth resources sector which is exciting because the industry here has typically been very reliant on the ASX for capital,"
DLA Piper
Perth partner Alex Jones added.
The second common response has been for businesses under stress to restructure: "We are also seeing more work on the distressed asset side with increasing restructuring and divestment work," Little said.
Jones has not observed a significant decline in work across the board in mining and resources, but has seen a jump in related construction litigation work: "The uplift in construction litigation is driven by the dwindling project pipeline. If there are no new opportunities for contractors on the horizon, there is less need to compromise outcomes to preserve relationships and more need to recover losses," he explained.