The firm takes in eight lawyers, including two principals and a special counsel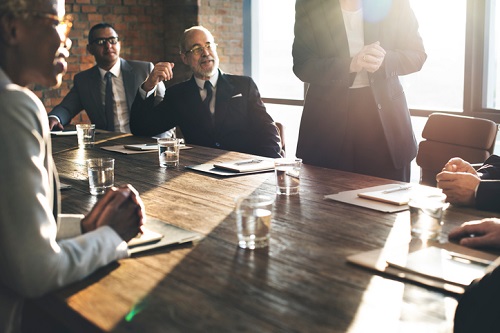 McCabe Curwood is making good on its promise to expand in Sydney and beyond.
The national firm has opened an office in Melbourne and grown in Sydney after a raid on TurksLegal netted the firm eight lawyers, including two principals and a special counsel.
The firm's new principals are Benjamin Karalus and Priya Paquet. It has also welcomed special counsel Paul Dalligan; senior associates Eugenia Xanthos, Nicole Neufeld, and Shauntelle Lim; and lawyers Christina Stoikos and Kristy Craig-Smith.
Important economic centre
Karalus leads the new Melbourne team, which includes Dalligan, Xanthos, Neufeld, Lim, Stoikos, and Craig-Smith.
He adds 14 years' experience in insurance law to the firm and said that he was attracted to McCabe Curwood because it gives him the chance to build an office that "embodies core values, while providing comprehensive and innovative legal services to the insurance industry."
Karalus said that his team has considerable experience across all insurance product lines and in advising and representing insurers in all capacities.
"The team is made up of passionate, skilled, and driven lawyers who have chosen insurance as their area of expertise. That expertise spans the entire insurance spectrum. We are focused on providing innovative solutions to the problems facing insurers in the Australian market," he said.
The new office in the Victorian capital, which is located in Tower 5 of Collins Square, is an important part of the firm's growing network, said Andrew Lacey, McCabe Curwood managing principal.
"Melbourne is the first port of call in our plans of a national expansion. It is an important economic centre for our clients, and we are pleased to be able to offer a permanent on-the-ground solution for Victoria," he said.
"We are growing across all areas of business – insurance and commercial – but want to make sure we are building for the right reasons and with the right people," Lacey said. "It needs to be a good cultural fit and make business sense."
Continued growth in Sydney
After revamping its Sydney office model and opening a new office in Chatswood, McCabe Curwood continues its growth in the New South Wales capital with the arrival of Paquet.
Scott Kennedy, who leads the insurance division of the firm, said that the seasoned lawyer is a welcome addition to the group, adding more than 13 years' experience in insurance law to the firm.
"She brings with her a wealth of experience and will deepen our relationship with key clients," Kennedy said. "Priya is also an excellent cultural fit for our firm, which is an important factor we consider when bringing new members to the firm. We are committed to growing a culture of excellence –across technical ability and customer service. We think Priya embodies these qualities."
Paquet said that insurance law is not only interesting but also exciting because it is constantly changing.
"I enjoy working in the industry as I get to work alongside some truly exceptional people from other lawyers through to my clients," she said.
"I drive partnership with my clients – both old and new – by ensuring that I know their end game," she said. "I listen to what my clients need and ensure I find practical and commercial solutions for them. I am looking forward to developing deeper partnerships during this next stage of my career."