The Melbourne firm sees the region as a strong growth area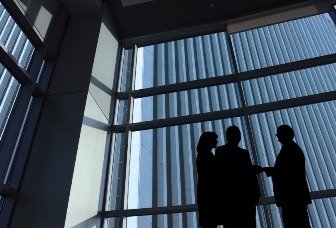 Established Melbourne firm marshalls+dent+wilmoth has inked a joint venture deal in the Riverina with Albury-based Eden Lawyers.
Eden Lawyers, launched in 1991 by Mike Eden, services the eastern seaboard and specialises in property, wills, and estate planning. marshalls+dent+wilmoth serves the Albury-Wodonga area with commercial, property, family, and personal injury law services.
Jeffrey Pinch, marshalls+dent+wilmoth principal, said the arrangement is an upgrade in the firm's services in the Riverina and surrounding regions.
"Furthermore, we see Albury-Wodonga as a strong growth area, additionally supported by the Victorian Government's Regional Centres of the Future Program. Its economy is diverse with business ranging from small niche businesses to multinational companies," he said.
The JV expands Eden Lawyers' services outside its traditional core areas.
"I am excited about the prospects of working with a team who provides expertise in areas that were previously out of reach for my firm. We pride ourselves on excellent service of all matters throughout North East Victoria and the Riverina," Eden said.
marshalls+dent+wilmoth, which has more than 140 years of history, has offices in Melbourne, Mornington, Williamstown, and Albury-Wodonga.