The Australian legal market is flooded with junior lawyers, many of whom have no hope of nabbing the role they are qualified for – but what consequences could this have down the track?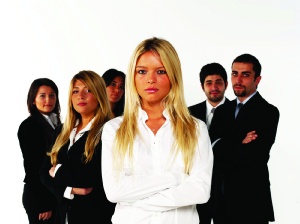 The Australian legal market is "flooded" with junior lawyers with one or two years post admission experience, who are finding it near impossible to get roles they are qualified for.

As a result, they are either leaving the profession completely or are taking their expertise abroad.

This is according to the latest Hays quarterly report for Australia, October to December. The report revealed "hotspots" of where the predicted future sought after roles will be, as well as looming trends within the sector.

Louise Gibson, Hay's manager of professional services in Queensland, told Australasian Lawyer that the recruitment company is being bombarded by calls from graduate lawyers who are not able to find jobs.

"I get a lot of graduates coming in who should be going into junior legal roles but are now filling paralegal roles or starting to look at opportunities overseas. It's going to be an interesting one over the next couple of years," she says.

"I think a lot of people doing a law degree are starting to think about other options and not practicing as a lawyer."

Due to the abundance of choice, firms are now only selecting the crème de la crème of graduates, says Gibson.

She adds that the "sad reality" is that there may be too many law schools as it's beneficial for universities to put people through a law degree because they make a lot of money out of them.

But young graduates turning their backs on the law profession could also see a repeat of another current trend – a lack of good quality mid-level lawyers – in a few years' time.

The Hays report revealed that the gap in the mid-level lawyer market hasn't gone away yet, and was partly propelled by law firms putting a pause on hiring junior lawyers during the GFC, says Gibson.

But the good news is that demand for lawyers in private practice is becoming more buoyant as mid and top tier firms grow their teams and practice areas, according to the report.

"There is a little bit more confidence in private practice. It's been tough for most law firms [until now], and it goes hand-in-hand with how the economy has been, however people are more prepared to pay for things like commercial litigation now," says Gibson.

"Top tiers haven't done much recruiting at all over the past 18 months… but I'm starting to see more adverts now. There's more confidence coming back in."

Activity has also picked up in the in-house market and demand is high for candidates with mid-level experience as organisations try to keep as much work in-house as possible, while only briefing out to firms when absolutely necessary in order to reduce costs, according to the report.

And within the public sector, there is demand for talented lawyers with both private and public experience who can immediately add value. Many candidates are interested in moving from private practice into the public sector in order to find a new challenge within a stable environment.

Hays board director for Australia and New Zealand, Darren Buchanan, told Australasian Lawyer that firms should be planning their recruitment needs further ahead.

"The legal profession can be quite reactive – people resign when they're not expected to. But if you work out what your typical turnover rate is you can plan for that. It also helps that firms pitch what they're paying employees, and what the benefits are," he says.

In terms of the current "hot spots", Buchanan says the construction industry is experiencing a general lift nationally. Banking and finance, a sector once "on the doldrums", is now quickly picking up the pace too, he says.