An elite UK corporate law firm retains its managing partner, while a US BigLaw firm names a new London leader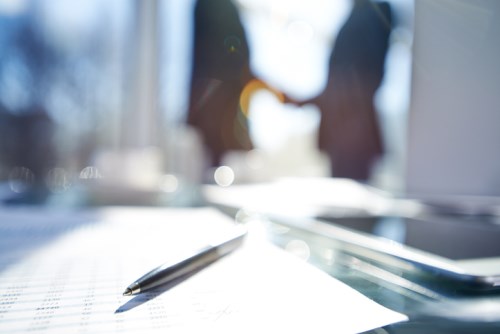 Two law firms have announced leaders in London.
Travers Smith
has re-appointed David Patient as its managing partner. Meanwhile, Locke Lord has named James Channo as London managing partner.
Patient has been with the firm since his training and became a partner in 1999. He has played key roles in the firm, including launching Travers Smith's Paris office. In 2015, he became managing partner succeeding Andrew Lilley, who edged him in the running for the top post in 2009.
"Over the last three years David's leadership, commitment, ideas and contribution have placed the firm in a strong and enviable position in the legal market. We now have a solid platform for the future growth and success of the firm and I look forward to working with David on a range of management and strategic matters in 2018 and beyond," said Travers Smith senior partner Chris Hale.
Patient said it is a great privilege to be managing partner. His second three-year term will begin in July.
"I have spent my whole career at the firm and, over the next three and a bit years, will ensure we maintain the winning formula that makes it so special for both our clients and our people," he said.
Meanwhile, Channo moves up to managing partner at Locke Lord in London after two decades practicing in the City. He is the firm's corporate practice head and international transactions practice co-chair.
Channo succeeds Michael Collins, who is returning to firm's Dallas headquarters after relocating to lead in London in 2015.
"James is well known and respected in the London legal market. He has been with Locke Lord for a number of years and understands the firm's strategic objectives and ambitions, which makes him an ideal choice to continue building our presence and growing our office in London," said David Taylor, Locke Lord chair. "We are confident James' entrepreneurial spirit and energy will be integral to building upon the great momentum that Mike has established in our London office."
Taylor said that the firm is deeply appreciative of Collins' leadership and enduring commitment to this firm.
Related stories:
Global giant raids London rival
US behemoth picks two to lead in Asia