MinterEllison is on the move in Hong Kong… Kobre & Kim secures another win against Chinese billionaire…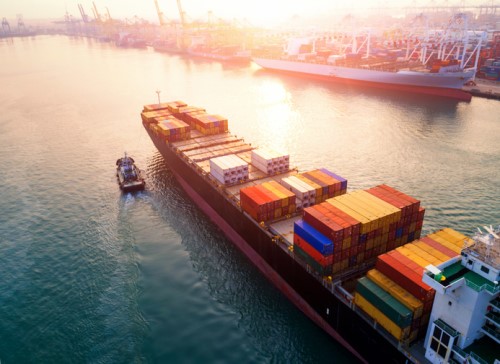 Several law firms have advised on one of the largest Australian naval shipbuilding projects ever undertaken.
The Department of Defence's AU$35 billion Hunter class frigate program will provide nine Hunter class frigates to replace the ANZAC class frigates in phase one.
The ships will be built by ASC Shipbuilding at the Osborne Naval Shipyard in Adelaide, with the firm becoming a subsidiary of BAE Systems Australia as part of the deal.
Teams from Ashurst and Herbert Smith Freehills worked closely together advising the Department of Defence; Allens advised Bae Systems Australia; and Baker McKenzie advised ASC Group.
The Ashurst team was led by projects partner Steve McKinney who said this is a very significant transaction for the Commonwealth.
"It will re-shape the naval shipbuilding industry in Australia over the next 30 years. It is one of the most complex Defence projects undertaken, involving complex IP arrangements, a privatisation of a Government Business Enterprise, infrastructure development, workforce restructuring and IT system development," he said.
The Herbert Smith Freehills team was led by partner Natalie Bryce who said the timeframe was tight.
"It was announced on 29 June and completed on 14 December. We were very conscious of the need to support the Government's deadlines for commencing construction on the Hunter Class Frigates and delighted to achieve completion on schedule before the end of 2018," she said.
MinterEllison is on the move in Hong Kong
Following its rapid expansion announced earlier this week, the Hong Kong office of MinterEllison is moving.
With 42 new members of the team including 10 partners joining the firm's Hong Kong team, it will relocate to Wu Chang House from 2nd January 2019.
"The shift to Wu Chung House will offer us some exciting new opportunities, including the great opportunity to create an office that works for our future and our people," said Fred Kinmonth, MinterEllison's Asia Chairman and the Managing Partner of the firm's offices in Asia.
He added that the firm sees the move as key to its future.
Kobre & Kim secures another win against Chinese billionaire
Global firm Kobre & Kim has obtained another important victory in enforcing an arbitration award against Chinese billionaire Jia Yueting, the high-profile businessman who founded tech conglomerates Le.com and LeEco.
On December 13, a US District Judge of the Central District of California granted a temporary restraining order against Yueting, upon an application made by Kobre & Kim and co-counsel Walker Stevens Cannom.
The TRO enjoins Jia Yueting from "transferring, concealing, reducing, encumbering or otherwise making unavailable" of his assets including his 33% shareholding in Faraday Future and four properties located in California.
This is a consecutive victory achieved by Kobre & Kim in freezing and enforcing against assets held by Jia Yueting globally following their earlier success from the court in the British Virgin Islands about a week ago.