An international firm will implement a structure overhaul as part of a new strategic plan.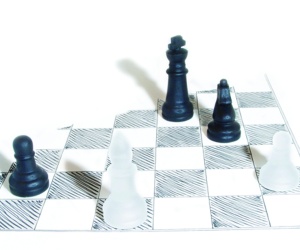 Three years after merging, Herbert Smith Freehills is implementing a major structure overhaul which will consolidate the global practices from four to two regions in order to facilitate close collaboration between offices.
Australian managing partner Jason Ricketts will be replaced by two joint regional managing partners for Asia and Australia combined, Sydney based
Sue Gilchrist
and Hong Kong based Justin D'Agostino, implementing a closer management arrangement.
Ricketts will now move to the new position of global head of practice finance, real estate and projects.
"A major change will see us combining our regional management. We are doing this to foster even closer collaboration and connectivity in practices, client relationships and business operations," said joint CEO Sonya Leydecker.
The firm said that the new joint managing partners will work closely together, driving collaboration across clients and business operations.
Scott Cochrane has been made the global head of practice corporate, Ian Cox has been made regional managing partner EMEA, UK & US. The managing partner clients and sectors will now be Geoff McCellan and the managing partner strategic implementation will be Patrick St John.
"Three years after the merger, the terms of a number of members of the Executive are coming to an end," said joint CEO Mark Rigotti.
While the firm is shrinking the size of its executive, HSF said it will now correctly reflect the needs of the business in the next stage of development.
"In addition the firm is moving to a new exciting phase in a sector which is rapidly changing. This is the right time to make some changes to the general structure of the Executive to ensure that it correctly reflects the needs of the business for our future development as a leading international law firm."
The newly announced structure will be implemented on 1 October.
"We would like to congratulate everyone on their appointments. This is a significant time in the development of our firm as we push ahead with our strategic plan," Leydecker concluded.