Its pre-tax profit was £491 million for 2016, up from £399 million in the previous financial year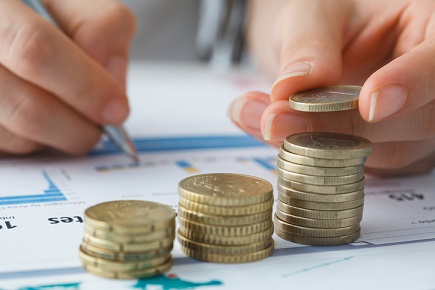 Clifford Chance
has recorded a notable 23% increase in its annual pre-tax profit for 2016.
In its
annual report
, the Magic Circle outfit revealed it had £491 million (about $828 million) profit before tax and members' remuneration and profit shares for 2016. That's up from £399 million (about $673 million) from the 2015 fiscal year.
The increase comes even after top-line growth was relatively flat at 2.7%, increasing from £1.35 billion to £1.386 billion (about $2.28 billion to about $2.34 billion).
The international firm saw turnover grow fastest from the Americas, with the region accounting for £175 million, up more than 12% from £156 million. Asia Pacific comes next with £224 million, up more than 9% from £205 million in the previous year.
Continental Europe, though still the second-biggest contributor to Clifford Chance's top line, saw a decrease this year, reporting a contraction of about 3.6% to £452 million from £469 million.
Meanwhile, the Middle East region posted healthy growth of nearly 7% to £46 million from £43 million, followed by the UK with 2.5% growth to £489 million from £477 million.
Earlier last year, the top firm posted a profit per equity partner jump of 10% which saw the amounts distributed to £1.23 million (just above $2 million), a record for the organisation.
The firm reported that for the 2016 year, headcount was slashed to 6,173 from the 6,217 it ended 2015 with, largely due to a smaller associate and other fee-earners base.
The firm's management team have been rewarded handsomely for the group's performance. The remuneration package given to the firm's 12-member executive leadership team grew £1 million in the year to £15 million or about $25.3 million.
The team includes Evan Cohen, Regional Managing Partner – Americas; Peter Dieners, Regional Managing Partner – Germany; Caroline Firstbrook, Chief Operating Officer; Patrick Glydon, Chief Financial Officer; Geraint Hughes, Regional Managing Partner – Asia Pacific; Laura King, Global Head of People and Talent; Matthew Layton, Managing Partner; Rob Lee, Global Business Unit (GBU) Leader: Global Financial Markets; Guy Norman, Global Business Unit (GBU) Leader: Global Transactions & Advisory; Chris Perrin, Executive Partner (General Counsel); Jeremy Sandelson, Global Business Unit (GBU) Leader: Global Risk Management & Dispute Resolution; and Yves Wehrli, Regional Managing Partner – Continental Europe.
Related stories:
Clifford Chance is top HK IPO advisor in 2016
Clifford Chance advises Shell on sale of its Australian aviation unit