The promotions include three partners and nine special counsel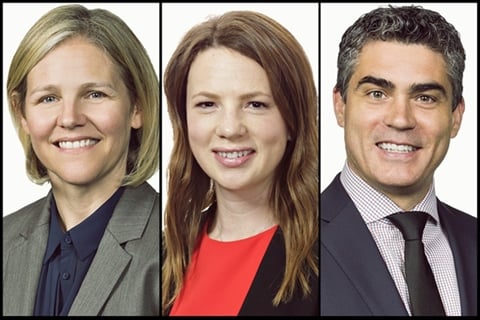 Maddocks has appointed 27 lawyers to senior positions, including three to partner and nine to special counsel.
Arlene Colquhoun, Anna Scannell, and Brendan Tomlinson commence as partners on 1 July. They are all promoted from special counsel.
The appointments come after Maddocks recruited partner Pria O'Sullivan from King & Wood Mallesons last month. She will join the firm in Canberra on 2 July.
Colquhoun is a part of the firm's banking and finance group. She advises Australian and international corporate borrowers and financial institutions on banking and finance transactions that include corporate finance, property finance, acquisition finance and project finance. She also acts for issuers in Australian and US debt capital markets. She is based in Sydney.
Scannell is a member of the firm's construction and projects team. She is a specialist in dispute avoidance and resolution, acting for participants in construction and infrastructure sectors. Her practice covers a wide range of issues, including claims concerning defective works, variations, termination, extensions of time and prolongation costs. She is based in Melbourne.
Tomlinson, who works out of the firm's Sydney base, is a part of the firm's TMT group. He advises on IT transactions, including large-scale, complex outsourcing and integration projects, cloud-based offerings, data analytics, fintech and software licensing and development agreements. He also has experience in privacy, cyber security, IP protection and commercialisation, digital marketing and content, social media and sponsorships. He is based in Sydney.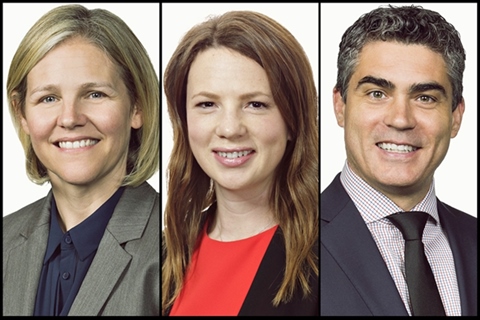 Arlene Colquhoun, Anna Scannell, and Brendan Tomlinson
In the past 14 months, the firm has appointed 10 new partners, which totals to 12.5% growth. The Maddocks partnership grows to 80 with the new appointments.
Patrick Ibbotson, Maddocks chairman, said that the three new partners have demonstrated qualities the firm looks for in lawyers, which include commitment to excellence and integrity and to building strong client relationships by consistently providing a high level of service. They are also team players ready to work with colleagues to help achieve goals.
Maddocks' newly promoted special counsels are:
Adrian Wong (employment, safety and people – Melbourne)
Amanda Jones (corporate and commercial – Melbourne)
Clare Batrouney (property – Melbourne)
Jasmin Barker-Mitchell (public law – Canberra)
Jessica Reid (corporate and commercial – Melbourne)
Michelle McCorkell (corporate and commercial – Melbourne)
Paul Ellis (corporate and commercial – Melbourne)
Sam Kingston (corporate and commercial – Melbourne)
Sonia Sharma (corporate and commercial – Sydney)
The new senior associates are:
Anna Smith (employment, safety and people – Sydney)
Chris Charalambous (employment, safety and people – Melbourne)
Dale McQualter (employment, safety and people – Melbourne)
Jack Evans (corporate and commercial – Sydney)
Jonathon Meehan (property – Melbourne)
Kate Latta (corporate and commercial – Melbourne)
Kirstin Richardson (public law – Melbourne)
Melissa Jeremiah (corporate and commercial – Melbourne)
Royce Saheed (corporate and commercial – Sydney)
Sarah DeCeglie (public law – Sydney)
Simone Jackson (public law – Melbourne)
Stephen D'Arcy (dispute resolution and litigation – Melbourne)
Tamsin Webster (employment, safety and people – Melbourne)
Tom Pasco (development – Melbourne)
Victoria Wachniewski (public law – Canberra)