Gordon Legal expands its services and plans to open in Brisbane and Sydney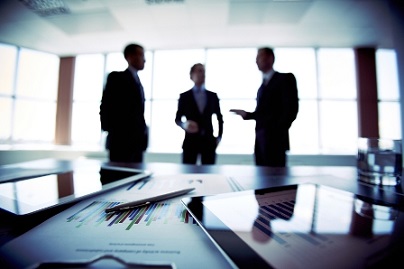 Peter Gordon vows that his firm will continue to fight for working people as it expands and becomes a full-service law firm.
"The idea of Gordon Legal is to run a law firm in the traditional way – fighting hard in the interest of working people," Gordon said at the official launch of the firm last week. "We understand that people often need a lawyer during the most difficult time in their life, and need someone who is going to take their case personally. We do."
"Most importantly, we will look after every client and their claim with compassion and understanding. At Gordon Legal, we will battle for everyday people," he said.
With the expansion, the firm plans to open offices in Brisbane and Sydney.
Gordon established his eponymous firm in 2010, after leaving Slater and Gordon in 2009 for retirement. The firm began with work on a single case: the fight of Thalidomide victims against big pharma. It took four years, but the firm secured more than $100m for their clients.
The top lawyer stayed at Slater and Gordon for about three decades, joining its partnership in 1989. He helped the firm expand to Footscray in 1984 and to Sydney and Perth in 1986. He also led in the opening of the firm's first office in Queensland. He became senior partner in 1995, eventually becoming its chair. He stepped down when the firm listed in 2007.
Throughout his stay at the firm, he has led in various landmark cases which boosted the firm's reputation in its area of focus. In 1985, he won the first negligence case on behalf of people suffering from asbestos-related cancers. In the 1990s, he won compensation for all people who suffered acquired HIV/AIDS because of the country's tainted blood supply. He has also gone against Catholic institutions for hundreds of sexual abuse victims.
Gordon Legal now has several heavy-hitting lawyers in the team. From Slater and Gordon are James Higgins, managing partner; Janine Gregory, head of personal injury; Paul Henderson, partner; Marcus Clayton, head of industrial law; and Kirstie Grigor, head of criminal law.
Higgins, Gregory, Clayton, and Grigor were the previous heads of the general law, personal injury, industrial law, and crime and regulation teams, respectively, at Slater and Gordon. Henderson was a director of the firm.
From Maurice Blackburn, Gordon Legal has recruited Rachel Schutze.
The team will offer services in: work injury claims, transport accident claims, rural claims, asbestos litigation, injuries in public of private spaces, medical negligence claims, superannuation and personal insurance claims, class actions, family law, criminal defence, employment and workplace law, wills and estates, professional negligence claims, coronial inquiries, and defamation.
"I know that while the issues may change, working people will always need someone fighting for them when they have been wronged," Gordon said. "We will work with empathy, partner with unions and community groups, and will use our resources for the right reasons."