Allen & Gledhill SC appointed senior minister of state... U$35 data breach million fine for firm formerly known as Yahoo!...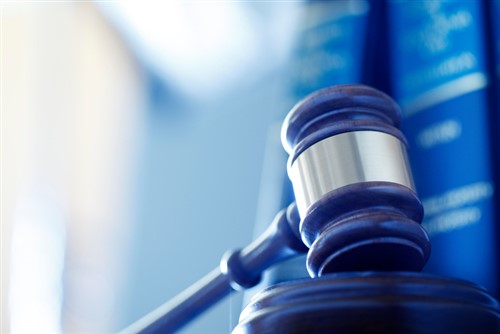 Senior in-house legal counsel have revealed their biggest concerns in a survey for global law firm Morrison & Foerster.
The survey focused on legal counsel at consumer products companies and was conducted by YouGov at the end of 2017. It shows that 69% are concerned about litigation, 60% about protection of brand equity, and 59% about privacy and data security.
Approximately two out of five legal departments expect their litigation costs to increase in 2018 with estimated cost increases ranging from 5% to 11% or more.
Around a third of legal matters in 2017 were considered high risk or complex, with one out of five in-house counsel expecting more high-risk lawsuits in 2018.
"Consumer products companies have always faced unique legal challenges, but in-house counsel are now under more pressure than ever to protect their brand and keep their consumers' trust," said Erin Bosman, chair of Morrison & Foerster's Product Liability and Counseling Practice. "Our survey revealed that, while reputation and litigation threats continue to grow, advancing technology like the Internet of Things has created an even more complex legal landscape that will force companies to anticipate and plan for previously unknown risks."
Survey respondents expect that product liability (45%), data privacy (44%), and regulatory/compliance (42%) will give rise to most new case activity.
Allen & Gledhill SC appointed senior minister of state
A senior lawyer at Singapore law firm Allen & Gledhill has been appointed Senior Minister of State (Ministry of Law, Ministry of Health) by the city-state's prime minister.
Edwin Tong joined the firm in 1995, became partner in 2000, and was appointed senior counsel in 2015. He is currently co-head of the firm's litigation & dispute resolution practice and head of its restructuring & insolvency practice.
Christina Ong, Co-Chairman and Senior Partner, said "We warmly congratulate Edwin, who with his appointment joins a distinguished list of Allen & Gledhill alumni who have taken on public office in Singapore. We wish Edwin all the best and every success in his career of public service."
Tong takes up his new role in govern
ment on 1st July 2018.
U$35 data breach million fine for firm formerly known as Yahoo!
The US Securities and Exchange Commission has fined the entity formerly known as Yahoo! Inc. with a $35 million penalty over a massive data breach.
The company, now called Altaba, agreed to the sum in settlement of SEC charges that it failed to inform investors about the breach which occurred in December 2014.
The incident exposed the personal data of millions of customers but the fact of the breach was not disclosed to the investing public until two years later during the firm's acquisition by Verizon Communications.
"We do not second-guess good faith exercises of judgment about cyber-incident disclosure. But we have also cautioned that a company's response to such an event could be so lacking that an enforcement action would be warranted. This is clearly such a case," said Steven Peikin, Co-Director of the SEC Enforcement Division.