Pinsent Masons expands international footprint… Lawyers turn to pot…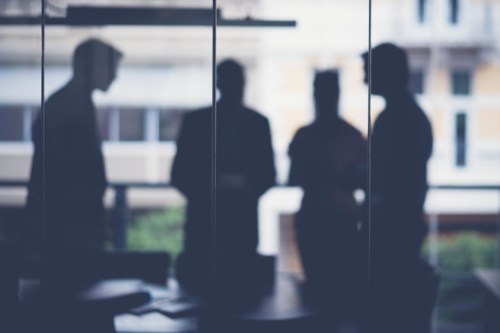 Linklaters to focus on performance of teams not partners
In a shake-up of its compensation structure, global law firm Linklaters is reportedly moving away from measuring individual partner performance to focus on teams.
The move was proposed by the Magic Circle firm's global managing partner Gideon Moore according to Legal Business. It would mean that individual partners would not be measured on billing hours and would also not have annual appraisals.
The move is a big step away from the metric driven approach of former managing partner Tony Angel in the last decade.
Pinsent Masons expands international footprint
Growing firm Pinsent Masons is to open a new office in Madrid, its third international office in the last 12 months.
The firm, which has offices in Australia, Singapore, Hong Kong and China, has brought together a team of six partners to develop a practice around the firm's global sectors of advanced manufacturing and technology, financial services and infrastructure.
"Our vision is to be recognised as an international market leader in the global sectors in which we operate, and we recognise that we can only do that if we are serious about supporting our clients across key commercial centres," explained senior partner Richard Foley.
"We have found a team in Madrid which not only exudes quality but also shares our sector-focused vision. We are looking forward to bringing a very different type of law firm to Spain," added Foley.
In the past 12 months, Pinsent Masons has opened offices in Dusseldorf and Johannesburg.
Lawyers turn to pot
Law firms in the US state of Illinois are starting to establish new practices focusing on the growing demand for medicinal marijuana.
The state is moving towards the legalisation of the drug, not just for medicinal purposes which is already in its pilot phase, but for recreation, with state lawmakers consulting on the potential for legislation and polls showing widespread public support.
In the meantime, the Chicago Tribune reports that there are already law firms that are solely focused on cannabis law. Among them is Rollman & Dahlin which advises producers and also businesses connected to the industry such as advertising agencies.
"Every area of law you can think of, when it intersects with cannabis, it gets complicated," Dina Rollman, who also teaches a cannabis law class at Illinois Institute of Technology's Chicago-Kent
College of Law
, told the Chicago Tribune.
Rollman says that her law firm has seen a steady increase in workload over the past year, since the firm was established. Other firms have dedicated practices focused on the sector.