The bonds' yields can be claimed either in cash or carbon credits.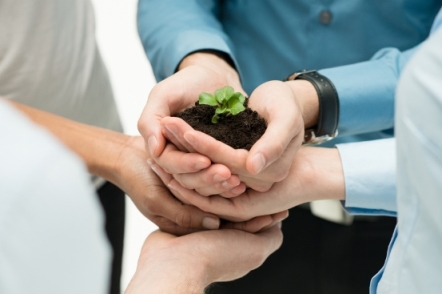 Linklaters
advised the International Finance Corporation (IFC) on the issuance of its landmark Forest Bond, a first-of-its-kind bond that gives investors the option of receiving their interest payment in either cash or carbon credits.
The 5-yr bond raised US$152 million (about $205.5 million) and will support private sector lending by the IFC, a member of the World Bank Group, and help to prevent deforestation in developing countries by supporting the price of voluntary carbon credits.
The Linklaters team that advised the IFC was led by Caird Forbes-Cockell, Capital Markets partner and Chris Staples, Commodities co-head, and included associates Catherine Russ and Lauren McFadden in New York and Melanie Shanker, Sarah Barnard, Ruth Knox and Timur Sauerborn, in London.
The forest bond, listed on the London Stock Exchange, was sold to major global institutional investors including CalSTRS, Palafitte Investments, TIAA-CREF, and QBE.
Investors were offered a choice between a cash or carbon-credit coupon. Investors choosing to receive their interest payment as carbon credits can retire the credits to offset corporate greenhouse gas emissions or sell them on the carbon market.
Carbon credits to be delivered to Noteholders are generated by the Kasigau Corridor REDD Project located in Kenya and owned by Wildlife Works Inc. and Wildlife Works Carbon LLC. The Project aims to achieve emission reductions through a combination of forest protection and community development activities which support alternative livelihoods in the project area.
The Project's forest protection activities include forest and biodiversity monitoring, funding for community wildlife scouts, forest patrols, social monitoring and carbon inventory monitoring. It's community development activities include reforestation of Mount Kasigau, operating ecotourism projects, construction of schools, provision of scholarships, establishment of an eco-charcoal production facility, support for community based organizations and expanding and improving capacity in an organic clothing facility.
IFC developed the Forest Bond with BHP Billiton, which provides a price-support mechanism for purchasing the carbon credits to be used in the Forests Bond, in particular, where the bondholders elect to receive a cash coupon.
Caird Forbes-Cockell, Linklaters New York-based Capital Markets partner, says: "IFC's Forest Bond demonstrates how using capital markets products can give greater access to, and involvement in, markets aimed at reducing greenhouse gases. It was a pleasure to help our client, IFC, over a sustained period of time develop and execute this structure. The bonds will help to unlock private sector funds for forest protection by providing emissions reduction opportunities as well as environmental and social benefits."
Chris Staples, Linklaters London-based Partner who co-heads the firm's commodities practice says: "We are proud to have worked with IFC on yet another innovative finance solution for a complex environmental issue: deforestation. This new forest bond is a step in the right direction towards designing real solutions to help avert dangerous climate change."
Linklaters recently played a role in the issuance of the first Chinese green covered bonds.
Related stories:
Linklaters advises on first China green covered bonds
Two firms advise as Bank of Cyprus' applies for London listing