A major international firm has announced that in a bid for diversity it has introduced a 'CV-blind' policy where partners will interview applicants only knowing their names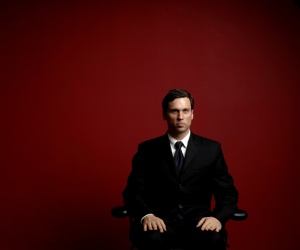 International law firm Macfarlanes has announced the adoption of a 'CV-blind' policy, where in the interests of diversity, partners will interview applicants only knowing their names.
Instead of questions about their work history, training contract candidates will be assessed on a series of hypothetical scenarios,
Roll on Friday
reports.
The recruitment team will be using CVs to determine who makes it through to this first round of interviews, however.
The scheme is intended to promote and improve social diversity in the firm and give candidates from lower-ranked universities the chance to prove themselves.
Macfarlanes head of recruitment Sean Lavin explained the move.
"[We] didn't feel there was any need for partners to have access to a candidate's CV in the critical interview where a candidate's analytical skills and commercial awareness are assessed," he says.
Lavin added that discrimination based on where a student went to school is usually not the result of a conscious bias, but that in any case the CV-blind approach "helps to eliminate the possibility of bias for or against candidates from particular backgrounds".
However, when exploring the concept in light of Macfarlanes' announcement,
Discovery Graduates
found that industry insiders were divided.
Career expert Corrine Mills pointed out some fundamental flaws in the process.
"CVs show so much more than just the data – personality shines through from the subtext and how people write about their achievements," she says. "However, in the world of LinkedIn it's almost pointless. Putting anyone new in an organisation is a risk and who would take the chance as it's so easy to check people out online?"