A US lawyer is suing the lead singer of his failed "Pink" covers band for US$10 million, saying she wasn't attractive enough to perform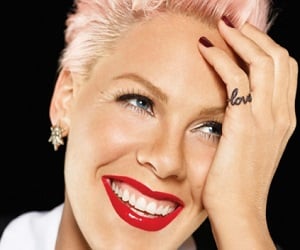 A personal injury lawyer from Long Island, New York, is suing two members of his failed "Pink" cover band for US$10 million, after deciding that the lead singer was not attractive enough to perform.

Lawyer/drummer Charles Bonfante became upset when his collaborator had the gall to recruit a female lead singer, Collette McLafferty, whom he felt wasn't good looking enough to impersonate the pop diva.

Via the New York Post:

Bonfante — a lawyer who brags at length in his suit about drumming on tour for Michael Bolton and in the second-tier '80s glam-metal band Saraya — says in his Suffolk County suit that McLafferty and the other band members are "subpar" musicians whom he never wanted in the act.

"McLafferty was a mediocre vocalist at best . . . She had pitch problems, oftentimes singing flat for extended periods of time," the suit says.

And as for her look, he claimed: "She didn't look the part, or at least contribute to the overall aesthetics of the band."

He told his collaborator, Rik Nevone, he did not want her in the act.

But when Nevone went ahead with her at a small gig on Long Island under the name Funhouse — after Pink's fifth album — Bonfante filed the suit against the members of the act for allegedly ruining his Pink band scheme.

McLafferty — who lives on the Lower East Side and fronts a band called edibleRed — says she never heard of Bonfante before the suit.

Making matters worse, McLafferty was paid only $75 for the gig that now has her facing humiliation and huge legal bills.

"I get to fight this for the next two years, according to my lawyer," she said. "I'm going to be broke, and he's going to have a hobby."

Bonfante also says that at 40 years-old, McLafferty is too old to be in his band, despite the fact that he himself is old enough to have played in an 80's hair metal band.