A barrister who called a government minister to claim a nuclear bomb "signed off by Putin" was about to vaporise the Queen of England, is standing trial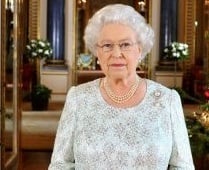 UK barrister Michael Shrimpton is standing trial for making hoax calls after he rang the Defence Secretary to warn him that the Queen would be blown up by a nuclear bomb.
The self-proclaimed defence expert and author of
Spyhunter: The secret history of German intelligence
, phoned MP Philip Hammond just before the London Olympic Games to make the wild claims, reports Roll On Friday.
Shrimpton reported he had inside knowledge that a bomb had been stolen from a sunken Russian submarine, smuggled into the UK and was going to be used to blow up at the opening ceremony of the Olympics and kill the Queen.
Southwark Crown Court heard how Shrimpton had received the information from "credible European sources" and "someone in Munich who lunches with the Pope", although he refused to reveal exactly who that person was.
A German terrorist group called DVD had stolen the missile from the Russian submarine Kursk and smuggled it into Britain, Shrimpton explained.
But he didn't stop there: The barrister "revealed" that the real cause of the tsunami disaster in Japan had been another nuclear missile exploded by DVD.
When arrested for the hoax calls, he initially told police they were making "a colossal cock-up worthy of an apology, damages and lunch on the MI5".
The judge overseeing the case, Judge McCreath, was not impressed.
"I will not have conspiracy theories bandied around the court unless they are genuinely real," he said. "You must control yourself. The guillotine is very close to your neck".
Shrimpton denies the two counts of making bomb hoaxes relating to the London 2012 Games.
The trial continues.