A lawyer has insulted a former client by making insinuations about the size of his manhood, and then challenged him to a duel over a fee dispute.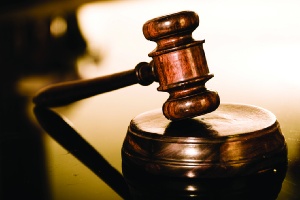 An Illinois lawyer insulted the size of his former client's manhood and challenged him to a duel over a tax law advice fee feud.

Lawyer Donald Franz, who established the firm Donald Franz Law Offices, is in some deep water with the state supreme court's Attorney Registration & Disciplinary Commission, after he sent a bitter email to a former client calling him a 'small p**** ar*ehole'.

According to the papers filed with authorities, the name calling quickly escalated.

"There is only one man involved between us," the email said. "I challenge you to a duel; you pick the time, place and manner."

According to Legal Cheek however, Franz insisted that he was not referring to duel in a dusty street with pistols, but rather the Illinois small claims court - a 'more modern duelling ground'.

Perhaps a few too many euphemisms to get the point across.