A former Kirkland & Ellis associate didn't want to leave without saying goodbye, but he left his colleagues to fill in the blanks.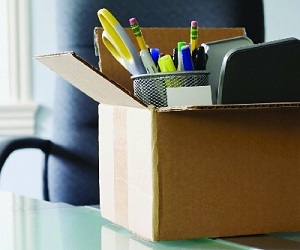 Many lawyers announce their departure from firms with the usual memo detailing why they've resolved to leave. However, others (like this Big Law partner who did it with a
music video
) are not afraid to be unconventional.
Sometimes, that decision turns the mundane departure memo into gold like this one written by an associate who just recently quit from an international law firm.
According to an
Above the Law
report, the memo is from a former Kirkland & Ellis associate who had worked at the firm for nearly a year.
Here's the full text of the former associate's quirky departure letter:
"
Dear all,
After _____[1]_____, it is time to say goodbye to K&E. I am leaving to _____[2]_____. I have _____[3]_____my time here and I will _____[4]_____. I look forward to _____[5]_____and will _____[6]_____.
[1]
a. recovering from amnesia and realizing that I never went to law school
b. a wonderful two months
c. thoughtful consideration over eight glasses of wine at lunch
d. laundering millions of dollars via your servers
[2]
a. pursue my dream of being crowned champion of the nineteenth season of RuPaul's Drag Race
b. join the Trump/Pence 2016 campaign
c. [intentionally omitted]
d. judge the 2017 Eurovision Song Contest
[3]
a. from start-to-finish thoroughly enjoyed
b. delivery delayed literally thousands of emails during
c. somehow survived
d. developed a drinking problem as a result of
[4]
a. make sure to avoid 555 California Street for the rest of my life
b. remember my time here fondly
c. steal as many office supplies as I can fit in my man purse
d. miss all of you I've come to know
[5]
a. (re-) starting my new (old) job
b. leaving the office today
c. never using Carpe Diem again
d. moving to New York City for its relatively more affordable housing
[6]
a. definitely call you if I screw up and require legal representation
b. crash the next open bar event
c. be leaving behind a pile of glitter in my office
d. keep in touch
Seriously guys, it's been great – thank you so much for being so welcoming and kind!
"