It's still a crime to be gay in seven South Pacific countries, writes DLA Piper pro bono associate Courtney Adamson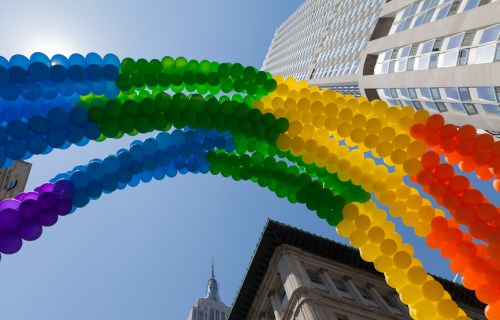 (Opinion) -- International human rights law provides a set of universal principles and aspirational standards that are fundamental to the creation of safer and more inclusive societies for all individuals, regardless of their sexual orientation or gender identity.
But right now, there are seven countries in the South Pacific region where it is still a crime to be gay.
Laws in countries including the Solomon Islands, Samoa, Kiribati, Tonga, Tuvalu, the Cook Islands and Papua New Guinea continue to criminalise people on the basis of their sexual orientation. And that's despite calls for such laws to be repealed by the UN high commissioner for human rights, Zeid Ra'ad Al Hussein.
In the Pacific, there is an absence of anti-discrimination laws that are inclusive of sexual orientation, gender identity and intersex status.
Harmful religious and socio-cultural norms continue to stigmatise LGBTI people and inhibit their access to vital health care and other support services. Persistently high rates of HIV infections in the region, which are some of the highest in the world, have been linked to these barriers.
Just this month, news broke in Papua New Guinea of the killing of an openly gay man, Harry Peter, by a family member and the division this has caused in the wider Alotau community.
Last week,
DLA Piper
played host to a forum of leaders, advocates and allies from 14 countries across the South Pacific, to focus on advancing LGBTI rights in the region.
The inaugural two-day LGBTI Pacific Youth Forum was organised by the Kaleidoscope Australia Human Rights Foundation and funded by the US Embassy in Australia.
The forum was designed to equip delegates with the knowledge and skills to lead in LGBTI rights advocacy, to drive the debate around inclusiveness and equality and become effective change-makers in their own countries. It marked a number of important firsts.
It was the first time that youth representatives from the South Pacific region were able to come together to connect and share their knowledge, skills and experiences in combatting violence and discrimination against LGBTI persons in their own communities.
New networks established between the representatives will be fundamental in building greater awareness and breaking down barriers in the region in future.
The forum also facilitated the first joint dialogue between Australia and the US on directly advancing the human rights of LGBTI people.
And it closely followed another important milestone; in September 2016 the Human Rights Council adopted a resolution to create the first independent expert to monitor violence and discrimination against LGBT persons. Thai International Law Professor, Vtit Muntarbhon, has been appointed as this expert.
Personal experiences shared by delegates at the forum illustrated that instances of violence and discrimination in both public and private environments, such as at home, in schools and in the workplace, are sadly still a regular occurrence.
And it went right to the heart of fundamental human rights and the lived experience of LGBTI people across the South Pacific region. As Benjamin Oh, co-convenor of the Asian Australian Rainbow Alliance, told the forum "when LGBTI rights are undermined, human rights are undermined."
In his key note address at the forum, US Special Envoy Randy Berry expressed his deep concern about the tragic loss of Jeanine Tuivaiki in Somoa in June of this year and the incorrect, insensitive and upsetting way the story had been captured by the press.
Following the forum, the Department of Foreign Affairs and Trade (DFAT) stated that it would continue to be a "strong and positive voice for the human rights of LGBTI persons in the United Nations."
DFAT also pledged its commitment to the Global Equality Fund, a ground-breaking initiative which brings together 25 governments and major corporations committed to advancing the human rights of LGBTI people.
The Global Equality Fund's primary mandate is to establish more inclusive societies for LGBTI people in future, where all individuals will one day live freely and exercise their rights without fear of discrimination or violence.
Innovative mechanisms, such as the Pacific Youth Forum and the Global Equity Fund, create vital opportunities to engage in open dialogue on LGBTI issues and create momentum for change.
Importantly, they expand and strengthen networks of leaders, advocates and allies that can build on this momentum to make equal rights for all LBGTI persons a universal reality.
By Courtney Adamson, pro bono associate, DLA Piper.