International firm re-elects management duo… MinterEllison adds retirement village expert to market leading team…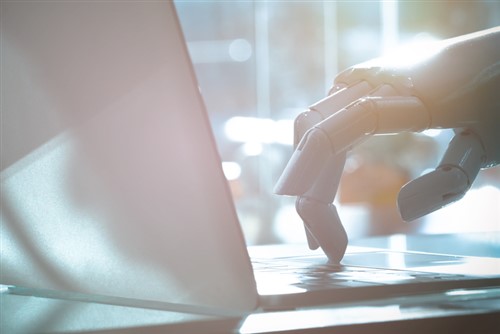 Member firms of the Lex Mundi network will have access to a new AI solution thanks to a new partnership.
The network has partnered with Diligen, an award-winning artificial intelligence (AI)-based contract assistant, to enable Lex Mundi's 160 member law firms to leverage Diligen's AI and machine learning capabilities to review contracts faster and more accurately.
Among the firms that have been trialling the solution over the past 6 months is New Zealand's Simpson Grierson.
"In a recent survey of member firms, we found that 86% strongly believed that law firms that are more innovative users of technology will have a competitive advantage. As an organization, we place great importance on helping our member firms drive change through continued innovation," said Gordon Vala-Webb, Senior Advisor, Technology and Innovation at Lex Mundi. "Diligen fulfilled our key needs from both a product and service perspective. It's a natural technology offering for those looking to change the way they approach the tedious and manual contract review process."
International firm re-elects management duo
Watson Farley & Williams has re-elected Chris Lowe and Lothar Wegener as managing partners following a stellar period of growth for the international firm.
Lowe previously headed the firm's Singapore office and was global maritime sector head. Lothar was Head of WFW Germany. They became joint managing partners in 2014 and their second five-year term begins in January 2019.
"We are energised and enthused at the prospect of a further term. Our re-election represents a strong commitment by the firm to its investment
culture together with the ambition to achieve sustainable 'quality growth' for our 'services into sector' strategy," Lowe said.
The firm's 2018/19 half-year financial results show that it maintained its record-breaking revenue of the same period in the previous year (GBP 85.9 million).
MinterEllison adds retirement village expert to market leading team
Tammy Berghofer has joined MinterEllison as special counsel in its nationally recognised retirement villages team.
She has more than 10 years' experience in the real estate sector having risen in that time from graduate to commercial property team at HopgoodGanim.
The Brisbane-based lawyer has practiced in a broad range of commercial property transactions, advising clients on complex acquisitions, disposals and leasing of retail, commercial, rural, tourism and leisure and industrial properties. She is also on the National Board for the Urban Development Institute of Australia's EnviroDevelopment program.