After a further $350m was written down for the first half of FY2017, the firm's stock has plunged to a new low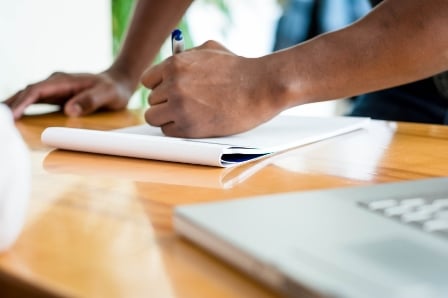 The latest Slater & Gordon result has confirmed that the future of the ailing firm is essentially in the hands of lenders.
In the first half of fiscal year 2017, the firm's debts stood at approximately $740m, about $126m more than total assets. The firm also continues to haemorrhage cash, though at a slower pace, with an outflow of $11.4m recorded in the six months to the end of December 2016 compared to the $20.9m outflow for the second half of FY2016 and $83.3m outflow in the first half of FY2016.
Slater & Gordon reported a net loss after tax of $425.1m, down from a $958m loss in 1H2016, after a further $350.3m impairment charge for the firm's failed Quindell business. For FY2016, the listed firm made an $879.5m write down for Quindell, which it bought for $1.3bn in 2015. Six-month revenue dropped to $322.7m from $487.5m in the previous comparable period. Shares of the firm plunged as much as 25% to new a low of 12 cents per share on word of the dismal results.
"It is clear that based on current performance expectations the continued support of the company's lenders is fundamental," said Andrew Grech, group managing director. "Discussions with lenders on the recapitalisation plan are ongoing, and the board has reason to believe that a successful outcome will be concluded in the coming months."
The firm has given itself until 26 May to finalise its recapitalisation plan with lenders.
Grech said that while the firm has made progress in the UK in the past 12 months, the turnaround "is taking longer than we anticipated," and performance of certain segments is lower than expected.
Slater and Gordon Lawyers Australia's (SGL Australia) fees and service revenue declined to $114.2m from $138.5m, a decrease of 17.5% year-on-year. SGL UK's revenue weakened by 34.6% YoY to $75.6m from $115.6m while Slater Gordon Solutions' (SGS) revenues plunged about 40% to $140.7m from $234.1m.
Both SGL Australia's personal injuries law and general law businesses saw declines, with the former being weighed down by underperformance in Victoria and Queensland and the latter slowed by result delays in company-funded litigation.
SGL UK underperformed in the six-month period due to continued restructuring, staff turnover, and negative sentiment, it said. SGS was hit by a significant reduction in revenue from its motor services business after it lost two key service contracts, the firm added.
The firm's board announced Rhonda O'Donnell has stepped down as a non-executive director, replaced by Tom Brown.


Related stories:
Law firm shares plummet on more bad news
Slater and Gordon job cuts total 710