The firm has been recognised as a legal innovator in Australia, but not for tech-based initiatives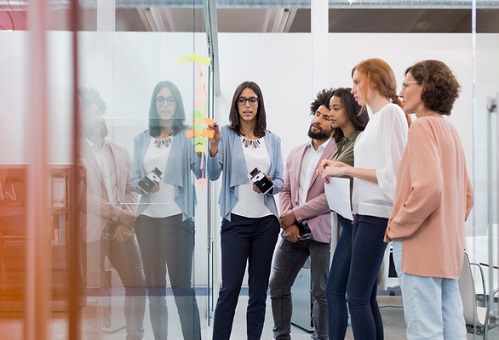 Pinsent Masons believes legal innovation is more than just about initiatives in the technology space. The firm has been proven right.
The global law firm was among those recognised in this year's Legal Innovation Awards by LexisNexis and Janders Dean. It won the award for its implementation of a fully agile workspace model in Melbourne and for a graduate recruitment program for the best Chinese legal talent graduating from Australian schools.
"Innovation is not just about coming up with good ideas – it's about making them happen. Importantly, this award recognises that not all legal innovation has to be tech-based," said Alison Laird, Pinsent Masons' head of innovation and project delivery in the Asia-Pacific region.
"We strive to deliver better, faster, cheaper, for the benefit of our employees and our clients, and innovation is at the heart of everything we do. Being listed on the 2018 Legal Innovation Index is great recognition of how we're embedding innovation within our cultural blueprint," she said.
In May, the firm launched its fully agile model in Melbourne, marking the first time a global law firm launched a fully agile work model in Australia. The move shifted the focus from presenteeism, or being at the office from nine to five, to outcome and service delivery, the firm said.
"Delivering maximum flexibility and minimal constraints, the Melbourne office agile working model is designed to empower employees to choose where, when, and how they want to work to meet individual, legal practice and firm goal," Pinsent Masons said.
The firm's international trainee qualification program not only responds to the increasing importance of China's "Belt and Road" project in the region, but also builds the firm's pipeline of talent in the Asia-Pacific, it said.
Other firms were recognised in the 2018 Legal Innovation Awards. Gilbert+Tobin was given an award for developing a verification tool to streamline the IPO verification process. Corrs Chambers Westgarth was recognised for using augmented reality to communicate digital intelligence and content to its client group and for creating Corrs Cyber, a service that captures and analyses data during cyber incidents.