Four firms help raise about $2.6bn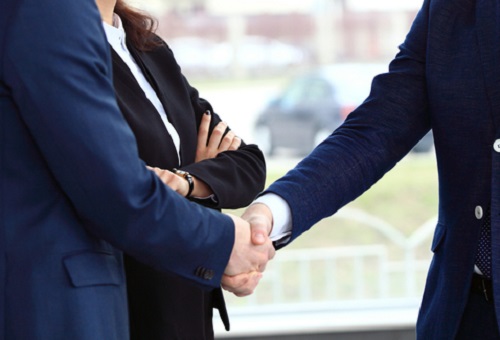 Four top firms have helped complete the largest non-government IPO in Australian corporate history.
Gilbert + Tobin (G+T) and Allen & Overy (A&O) acted for Viva Energy Group on the company's IPO on the ASX in July, which raised about $2.6bn for a market capitalisation of more than $4.8bn. G+T was Viva Energy's lead legal counsel in Australia, while A&O acted as US and international counsel to the company.
Allens was the Australian legal counsel to joint global coordinators and joint lead managers Merrill Lynch Equities (Australia) and Deutsche Bank AG, Sydney Branch, as well as UBS AG, Australia Branch as joint lead manager.
Sullivan & Cromwell also advised the joint lead managers on international matters.
The G+T team was led by Sydney-based partner David Clee. Melbourne-based corporate partner Alex Kauye also played a key role in the deal. The G+T team included corporate advisory partner Elizabeth Hill and lawyers Ciara Coleman, Bridget Sutton, Anna De Navi, Beth Jeffers, Wendy Hsu, Susan Ellicott, Nick Madders, Hannah Bragge and Caitlin O'Neil.
Banking and infrastructure partner Simon Lynch and special counsel Spiro Papadolias, with lawyer Corrie Eames, were also part of the team. The firm also fielded partners and lawyers from multiple practice groups, including property, environmental, and competition/regulatory.
"This transaction is particularly significant not only because of its scale, but also because it brings to the market a great Australian business that has played a critical role in supplying Australian consumers with fuel for over 100 years," Clee said.
Kauye said that the IPO is "a timely reminder that large-scale IPOs can be executed in the Australian market for businesses with strong fundamentals and a compelling story to tell."
G+T also advised on various transactions connected to the listing, including a restructuring and refinancing of Viva Energy's debt facilitates. G+T advised on the sale of the Shell downstream business in 2014.
The A&O team was led by Sydney-based partner Mark Leemen and counsel Cécile Baume, with senior associate Matthew Lim and associate Thomas Pertsoulis. US tax advice was provided by New York-based partners Jack Heinberg and Dave Lewis and associates Caroline Lapidus and Dustin Plotnick.
A&O worked on the institutional offer component of the transaction, which was supported by a global roadshow to investors across Australia, New Zealand, Hong Kong, Singapore, the United Kingdom, Dubai and the United States. The US component of the institutional offer involved selling shares to qualified institutional buyers in transactions exempt from the registration requirements of the US Securities Act of 1933, A&O said.
The Viva Energy IPO is the largest IPO in Australia since 2014, when Medibank's privatisation raked in $5.7bn. A&O fielded its US capital markets team to advise on that deal.
The Allens deal team was led by partner Julian Donnan, and included partner Rob Pick and senior associates Addison Ma and Yan-Lin Lee.
"Whilst a number of other large prospective IPOs did not result in a listing over the last few years for a range of reasons (such as trade sales), it was particularly pleasing to see Viva Energy commence trading," Donnan said. "We see the successful IPO as evidence that there is significant market capacity to support further issuance, a positive backdrop for other companies considering a listing."
Viva Energy has a network of 1,165 service stations across Australia, most of which are Shell-branded stations. Its refinery in Geelong, Victoria supplied more than 11% of the nation's fuel needs last year. The company, which is the former downstream business of Shell in Australia, supplies more than 14bn litres of petroleum products to retail and commercial markets, representing about a quarter of Australia's petroleum needs.
G+T worked on Australian law matters, while A&O acted as US and international counsel, when Viva Energy listed its service station portfolio by way of the Viva Energy REIT in 2016. Allens also advised Merrill Lynch and Deutsche Bank on the $911m deal, which won the Equity Capital Market Deal of the Year at the Australasian Law Awards 2017.
Related stories:
Australian IPOs hit 10-year high in the first half of 2018
Global firm advises Shell on sale of its Australian aviation unit