Heads of legal at some of the country's biggest corporations have these specific complaints when it comes to external legal services providers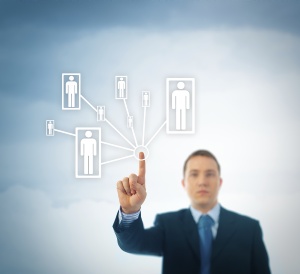 Unhelpful advice, poor administration and uncertainty surrounding costs are some of the things which in-house lawyers have said frustrate them the most when they deal with firms.

Carmel Mulhern, general counsel of Telstra says that unclear advice frustrates her the most.

"Sloppy or incorrect advice is a major frustration, but it doesn't happen often. A more frequent frustration is getting advice that doesn't really help me, as in-house counsel, give the answer my client is seeking."

"This usually happens when lawyers don't take the time to look at what the company's strategic imperatives are and follow this up with advice that is not tailored to the company and the outcome it is looking at."

"The worst thing is getting black-letter advice listing all the problems, but no solutions, or a number of options, but no recommendation. You don't want legal advice that just sits on the fence."

"You also sometimes get advice that isn't summarised. This means I have to spend as much time pulling [advice] into a form I can give my internal clients as I would if I had written the advice myself."

Christian Paech, general counsel of Santos, says that changing expectations about costs was his biggest frustration when dealing with external firms.

"Individual lawyers can be committed, work hard and give great advice, but administration is usually the downfall. When the scope (and therefore cost of a matter) changes, the failure to communicate and reset expectations is frustrating for clients. It comes down to trust. If you've got a relationship that's open and has been built on a reasonable foundation, a lot of that can be solved. You can simply discuss whether a bill is reasonable or what's changed about it."

"I know firms are nervous about giving estimates because they are often perceived as quotes and they don't want to be locked into them, that's not where I am coming from. We are sophisticated users of legal services. We understand when things change and why things change. It's just important that firms have the conversation, not avoid it."

Richard Shine, general counsel of AIG New Zealand, also found costs to be an area of frustration, and sees strong client relationships as vital for distrust over expenses to be overcome.

"As a lawyer in private practice myself for many years, I believe you can get around that by just knowing you have the expertise to say how much you think something is going to cost. I'd suggest lawyers develop relationships with clients who accept that you're giving them an honest price and aren't just looking for the lowest quote."

"The danger is where law firms become overly cutthroat and start undercutting each other. Then their estimates become misleading and they discover they can't do work for the price they originally estimated. Eventually, they backpedal. This makes it really difficult for us. In that situation, we've already told our people what something is going to cost based on the estimates."

What do you think? How can firms and in-house counsel work together better? Share your thoughts below!