The workplace can be microcosm of the world, says Race Discrimination Commissioner, Dr Tim Soutphommasane.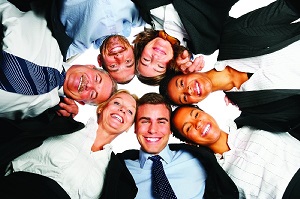 The workplace can be microcosm of the world, says Race Discrimination Commissioner, Dr Tim Soutphommasane, but social issues such as workplace diversity will only be resolved through personal passion, not economics.
Speaking to graduates from the Vincent Fairfax Fellowship program at Ormond College,
University of Melbourne
, Dr Soutphommasane urged a leadership of ethics where passions are put in their place while also ensuring they don't contaminate our communities. "The setting of tone is crucial," he told the graduates on June 23, in a speech that should resonate for all managers of people and performance. "When we have leadership on racial matters, it means that the tone of our society is civil and respectful. It means that we don't glorify or celebrate the denigration of others."
Dr Soutphommasane used the recent Brexit poll in Britain as a cautionary tale. While many of the arguments tended too far to the quantitative – or how much leaving would cost the UK – he said the passionate side of the debate needed to be more careful.
"It is salutary to note how the nasty climate of xenophobia unleashed by those campaigning for a Brexit," he said referring to the murder of British MP Jo Cox during the Brexit campaign. "They must bear responsibility for the manner in which they have pressed their argument."
Dr Soutphommasane warned that rhetoric has consequences, citing Attorney-General
George Brandis
' defence of free speech in the senate in 2014. Brandis said freedom of speech meant the freedom to be a bigot but Dr Soutphommasane doubts the ethics of such a rhetorical device.
"
The trouble with telling people that they have a right to be bigots, is that such a right will be exercised."
Dr Soutphommasane said getting the workplace diversity mix right was often the result of senior managers having "skin in the game", or basic self-interest. CEOs with daughters made a point of encouraging ambitious females in their organisations and Anglo leaders married to people of colour were also more engaged in diversity.
His advice on race and cultural diversity was to concentrate on what leadership "feels like from the inside."
"We are one of the most successful multicultural societies in the world. Yet our multicultural success remains incomplete. Our diversity isn't yet reflected in our institutions and organisations – particularly within the echelons of leadership. The default of our leadership remains overwhelming Anglo-Celtic and European."
He urged leaders to promote both gender and race and cultural diversity, and said it should be – in the end – a question of leaders promoting justice, not simply one of self interest or achieving economic outcomes.
"Sometimes you should do something not because you will stand to profit from it, but simply because it is the right thing to do," he said. "When I think about fixing the wrongs on racism, and about doing better on our cultural diversity, it's no accident that I think not of what it would do to our gross domestic product, but of how much better and stronger our country would be if we did things right."