Leadership unchanged for international firm… Corrs names recipient of inaugural alumni scholarship…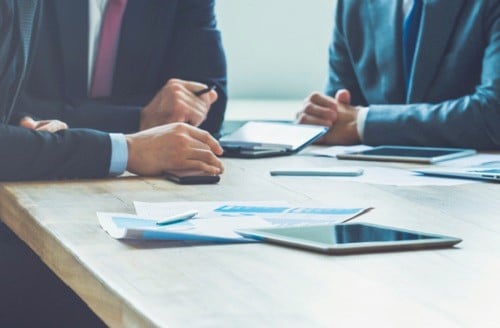 Lawyers performance hampered by firms' poor communication
Many law firms lack effective internal communication channels, which negatively impacts the performance of lawyers and other staff.
The study by The Murphy Group in the US looked at midsize law firms which are well managed, and respected by industry peers. It found that ineffective communication channels negatively influence the flow of information within the organization and negatively affect employee performance and organizational effectiveness.
Most of the firms (73 per cent) have no formal process for assessing the effectiveness of their internal communication channels.
Communication channel effectiveness expert Dr Melvin E. Murphy said that "communication managers must think beyond the normal rationale of content development to how content is efficiently transmitted organization-wide. The role of a selected communication channel makes an effective and efficient message."
The study revealed that firms that do not have direct assessment strategies for communication channels tend to have low morale with employees not feeling part of the organization when they don't know what it going on internally.
Leadership unchanged for international firm
Stephenson Harwood has extended the term of its existing chief executive officer and re-elected its senior partner.
Sharon White will remain as CEO of the international firm until 30 September 2019, extending her current term by two years. The corporate lawyer became CEO in 2009 but has been with the firm for almost 30 years.
Meanwhile, senior partner Roland Foord will remain in that role until 1 May 2020, having been re-elected. He qualified at the firm in 1985 and became senior partner in 2012.
Stephenson Harwood has also announced the appointment of aviation specialist Jack Koh as a consultant in its Singapore office.
Corrs names recipient of inaugural alumni scholarship
A new initiative which was launched late in 2016 aims to give former employees of
Corrs Chambers Westgarth
the chance to grow their business skills.
The first recipient of the Corrs Alumni Scholarship has been named as Adriana Hartcher (nee Casamento) who was part of the firm's energy & resources and corporate advisory team from 2000-2004 based in Sydney.
Now, she is general counsel of industrial maintenance firm Contract Resources. She will be sponsored by Corrs to attend a short course of relevance to their career anywhere in the world, including all tuition costs, travel, accommodation and expenses.