An industry expert says lawyers may need to pay more attention to technology developments.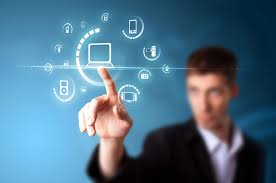 Industry disruption by technology is nothing new, but are practitioners placing enough focus on keeping up to date with what's emerging?
GlobalX
Legal Solutions CEO Peter Maloney doesn't think so.
Operators in small and medium sized firms in particular are often too concerned with working in the firm rather than working on it by reviewing existing infrastructure and processes, Maloney said.
"Enterprise systems have also formerly been very expensive and complex to implement, contributing to a misconception that these solutions remain unattainable to businesses with smaller budgets; fortunately however, cloud based and software as a service models are making high quality software tools more accessible to small business than ever before," he told
Australasian Lawyer.
He said resistance to change often comes from the perception that changing systems will require a lot of work, and many people don't think they'll see an immediate benefit. Thus, Maloney said, many don't see much reason to change.
"Overcoming industry resistance to changes in technology is a hurdle we have learnt to overcome," Maloney said.
"At the end of the day it is our responsibility to ensure practitioners are supported throughout this change with ongoing support and training."
PEXA, a GlobalX e-conveyancing solutions hub, was rolled out nationally in 2015, featuring electronic conveyancing, integrated software solutions, and mobile and cloud-based programs. All of these features GlobalX identified to be the most common tech trends affecting the industry in a survey of industry professionals.
Maloney expects many more firms to take on PEXA over 2016.
"In last year's survey, 60 percent of more than 500 respondents indicated they intended to adopt electronic conveyancing into their business in the next 24 months," he said.
"Again, cloud and mobile technologies offers many conveniences and efficiencies for law firms – and business, generally.
"We expect the demand for mobile-compatible software solutions will continue to drive new developments in this space, to meet the growing expectations of legal professionals who need to access programs off site."