HFW promotes nine across sectors… Norton Rose Fulbright hosts blockchain regulation… Snapchat, teen in 107 mph 'selfie' car crash lawsuit…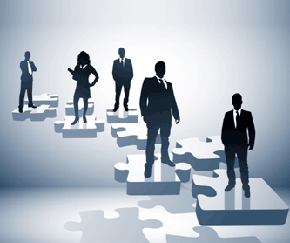 Lawyers join executive management as GC roles expand
General counsel are expected to increasingly be part of corporate executive management teams according to a new poll. The study of executive officers and directors in the US by legal recruitment specialist Barker Gilmore found that 97 per cent expect GC's to be part of the executive management by 2020.
There is also expected to be a doubling (to 31 per cent) of the number of GC's that serve as chief risk officer and 79 per cent said that one of the GC's most valuable functions by 2020 will be to advise the board and CEO.
The poll reflects the changing role of general counsel from a purely legal advisory role to advising on broader strategy including corporate governance, risk oversight and crisis management.
HFW promotes nine across sectors
Holman Fenwick Willan
has announced nine promotions to its partnership including four in Asia-Pacific. The promotions, across six offices and multiple practices, are effective 1
st
April 2016 subject to regulatory approval.
The new Asia-Pacific partners are: Kate Seaton (aviation) in Singapore; Trevor Fox (shipping) in Shanghai; Angie Lo (shipping) in Hong Kong; and Scott Pilkington (shipping) in Singapore.
Norton Rose Fulbright hosts blockchain regulation
The emerging blockchain technology was the focus of a discussion hosted by Norton Rose Fulbright on Thursday. The law firm's technology team, led by Nick Abrahams, were joined by senior representatives from ASIC, Commonwealth Bank of Australia and the ASX.
The discussion was wide-ranging and focused on the potential applications of blockchain and distributed ledger technology and the key legal and regulatory considerations for those wishing to use the new technology.
Snapchat, teen in 107 mph 'selfie' car crash lawsuit
The social network Snapchat and a teenage driver are being sued by a man left brain damaged in a car crash. USA Today reports that Wentworth Maynard's lawyers say that Christal McGee was taking selfies using Snapchat while driving at 107 miles per hour. The addition of Snapchat to the lawsuit is due to app having a 'speed filter' which rewards users for tagging their speed when taking a picture.