Slater and Gordon is considering closing two of its UK offices affecting around 51 staff including fee-earners… Herbert Smith Freehills tops Australian M&A league tables… New M&A co-head announced at Orrick… Legal advisor wins wrongful termination case against Bikram yoga…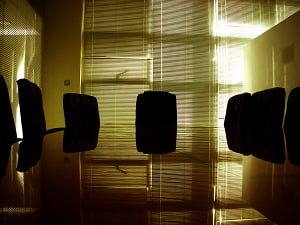 Lawyers jobs at risk as Slaters weighs office closures
Slater and Gordon is considering closing two of its UK offices affecting around 51 staff including fee-earners. The two locations were part of acquisitions from Flint Bishop in Derby and Fentons in Manchester and focus only on personal injury work. The Law Society Gazette reports that consultations have begun with staff who would be affected and that where possible staff will be offered alternative roles with the company. It is understood that the potential closure is part of a review of the law firm's property portfolio in the UK. Recently announced changes to Britain's personal injury law will impact the sector's revenues.
Herbert Smith Freehills tops Australian M&A league tables
Herbert Smith Freehills has topped three M&A legal advisor league tables for Australia. The law firm outperformed the competition in the Thomson Reuters, Mergermarket and Bloomberg league tables for 2015 for both value and deal count of announced deals in 'Australia and New Zealand' (Thomson Reuters and Bloomberg) and 'Australasia' (Mergermarket). The largest deal by value that HSF advised on was Woodside's proposed AU$12.96 billion acquisition of Oil Search.
New M&A co-head announced at Orrick
Ed Batts has joined Orrick as global co-head of M&A and private equity. He will be based in the firm's Silicon Valley office and will lead the team along with Hong Kong based Maurice Hoo. Batts joins from
DLA Piper
and counsels mature public tech companies in a broad range of areas. In M&A, he has particular experience in public company fiduciary duties, cross border transactions and both buy and sell side combinations. In corporate governance, he has counseled large enterprises on cybersecurity, stockholder activism and general board matters.
Legal advisor wins wrongful termination case against Bikram yoga
A legal advisor who worked for the Bikram Yoga empire has won her wrongful termination case against its leader Bikram Choudhury. A court in Los Angeles has ordered Choudhury, who began teaching his form of yoga in the 1970s and has licensed it to hundreds of studios worldwide, to pay US$6.5 million to Minakshi Jafa-Bodden who says he sexually harassed her and dismissed her when she refused to cover up a rape allegation by another woman. Six sexual assault lawsuits have been filed with trials taking place this year.