A suburban lawyer likened to Dennis Denuto has lost a defamation case claiming $250,000 in alleged damages to his reputation.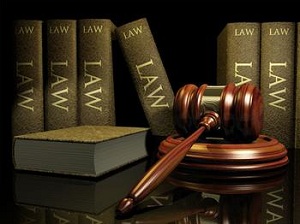 Queensland suburban solicitor Brett Clayton Smith has lost a $250,000 defamation case, claiming being likened to The Castle's bumbling lawyer Dennis Denuto by his daughter-in-law's ex-husband, damaged his reputation.

Smith claimed the comparison implied he was unprofessional, foolish and incompetent, when he was referred to as 'Dennis Denuto from Ipswich', during a prolonged family dispute, 9 News reported.

Although the comparisons were made privately, Smith said the claim could have a 'grapevine effect' on his career.

"Everything was fine until your pathetic email and the barrage I received from Dennis Denuto from Ipswich about stupid things," Kenneth Craig Lucht reportedly said to Sally Smith in an email.

The case was dismissed, Judge Tony Moynihan QC concluding that not only could no harm have come from private exchanges but that Smith himself was to blame but involving himself in the dispute between his new daughter-in-law and her former husband back in 2013.

Judge Moynihan found that "at the time they were made, the statements did not cause Sally and Jarrad to think less of the plaintiff and there was little chance of republication".

Moynihan found that the only potential damage would be the result of the media reports on the case.

"The circumstances of publication under s 33 of the Act do not include the subsequent media interest in the matter generated by the plaintiff's claim and the defence filed in the court," Moynihan said.

"I am satisfied that the defendant has proved that, at the time of the publication of the defamatory matter, the circumstances of publication were such that the plaintiff was unlikely to sustain any harm to his reputation as the statements were confined to two members of his family with whom the defendant was in dispute, and they were able to make their own assessment of the imputation."

He said he would have awarded him $10,000 given the circumstances, had he not dismissed the case.