The group says Australia is "out of step with international law" by not signing the treaty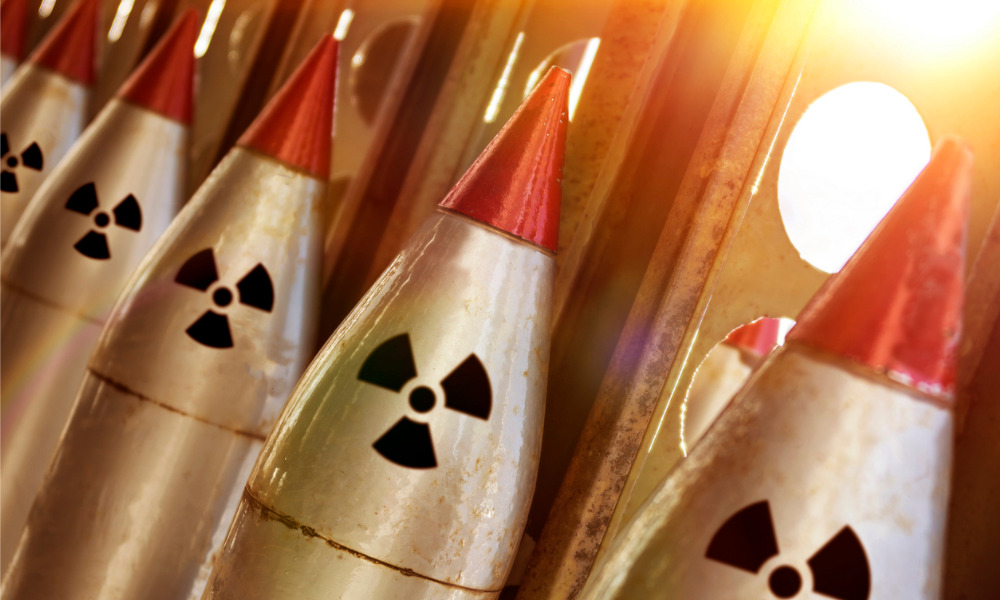 Australian Lawyers for Human Rights (ALHR) has called on the federal government to sign the United Nations Treaty on the Prohibition of Nuclear Weapons (TPNW), which came into force on 22 January.
So far, 86 countries have signed the treaty, which prohibits participation in any nuclear weapons activities. These activities include "developing, testing, producing, acquiring, having control of, using, or threatening to use nuclear weapons, or assisting other nations in doing so."
The treaty also obliges signatories to provide assistance to those impacted by the use of nuclear weapons and implement necessary measures towards "environmental remediation" in areas contaminated as a result of the use of nuclear weapons.
"The TPNW marks the potential for a new global chapter for nuclear disarmament – one which acknowledges the catastrophic humanitarian consequences of any use of nuclear weapons," said Kerry Weste, president of ALHR. "Australia has not yet signed or ratified the treaty and, unfortunately, now finds itself out of step with international law."
According to ALHR, Australia has joined every other treaty banning indiscriminate or inhumane weapons, including the Nuclear Non-Proliferation Treaty (NPT) and the South Pacific Nuclear Free Zone Treaty. However, it did not participate in the negotiation of the TPNW at the UN in 2017 and voted against an annual UN general assembly welcoming the adoption of the treaty last October, when it reached a milestone of 50 ratifications.
"The TPNW is not inconsistent with Australia's obligations under the NPT which, in fact, require Australia to pursue negotiations in good faith on effective measures relating to nuclear disarmament," Weste said. "As such, the TPNW builds on and reinforces the NPT."
She also said that the group welcomed the fact that more than 250 federal, state, and territory parliamentarians have declared their support for the TPNW.
"We call on the Morrison government to urgently reconsider Australia's position and to engage with this new piece of international law," she said.
Among the nations that have signed and ratified the treaty are New Zealand, Austria, Ireland, Mexico, Nigeria, South Africa, and Thailand. However, none of the nine recognized nuclear-weapon states – the US, Russia, the UK, France, China, India, Pakistan, Israel, and North Korea – have either signed or ratified the treaty.