A law school faces court following accusations by former students that it faked its post-graduation employment rate.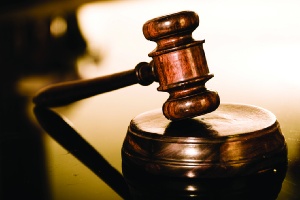 A lawsuit brought by law students in San Diego, California against a private law school will head to trial after a judge ruled that the school used false data to advertise student employment prospects.

Graduates of the 2011 Thomas Jefferson School of Law graduating class claim the law school lured them with inflated data about the school's employment outcomes and are demanding restitution.

Thomas Jefferson defended its data, saying the graduates were exaggerating their reliance on the data when deciding whether or not they would enrol in the school, arguing that many students didn't have a choice of law school and were only accepted at Thomas Jefferson.

But Superior Court Judge Joel M. Pressman rejected the school's argument, adding that they never established whether the statistics were even accurate.

"The fact that TJSL was the only school accepting plaintiffs does not render the employment statistics immaterial. Plaintiffs still had a choice in accepting and attending TJSL," he wrote in a decision.

Former law students have attempted to take action against law schools for deceptive marketing on at least a dozen other occasions in the US but according to the Wall Street Journal Law Blog, have all been thrown out of court. The school has, however, managed to escape the threat of a class action after the court denied the case class-action status.

Between 2011 and 2015, applications to the school reportedly fell by more than 50 per cent and in 2013, cut teaching and admin jobs after failing to meet enrolment targets. The school hit further financial trouble in 2014 and was forced to restructure its debt after blowing a bond payment deadline, Law Blog reported.