An Kiwi law graduate is suing the NZ government, claiming it has failed to set an adequate emissions reduction target.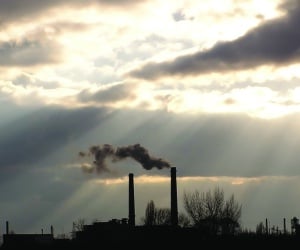 Sarah Thomson, a 24-year-old law graduate from Hamilton, is suing NZ climate minister Tim Groser, claiming he has failed his ministerial duties in setting what she believes to be an inadequate emissions reduction target.

Thomson, who hopes the process will result in a review of the targets, filed judicial review proceedings against the minister this week, backed by Auckland firm LeeSalmonLong which is acting pro bono.

"I believe that we have very legitimate grounds on which to bring the case and I hope that though it we can get a review of the targets decision," she told Australasian Lawyer.

She is challenging two decisions. The first is what she feels to be an inadequate emissions reduction target set by the government this year, to be taken to the UN climate negotiations in Paris next month. The second is the alleged failure of the government to review the targets post the UN's Intergovernmental Panel on Climate Change report which was released in 2013.

The case was dismissed as a joke by John Key yesterday, according to the NZ Herald.

"All the world's scientists agree that climate change is real, that humans are causing it, and that urgent action is needed, but I can't see our Government taking it seriously," Thomson said in a statement.

"The science shows that New Zealand's emissions targets aren't good enough to avoid dangerous climate change. Scientists agree that the reductions are too small and will take too long."

She said that New Zealand's proposed target has been widely criticised by environmentalists for being weaker than previous targets and that she wants to see the government take climate change seriously.

"I'm concerned about climate change and what it will mean for me and my children in the future," she said.

"Like many New Zealanders, I look forward to the experience of having a family of my own. I want to bring my children up in a safe world, where they can live without fear and enjoy all of the amazing natural wonders that our planet has to offer."

The minister is expected to file a statement of defence in the next few weeks.

LeeSalmonLong declined to comment on the case.