The challenges law firms face in producing new legal technology like an app are many and varied, but they can be overcome according to those who have done it.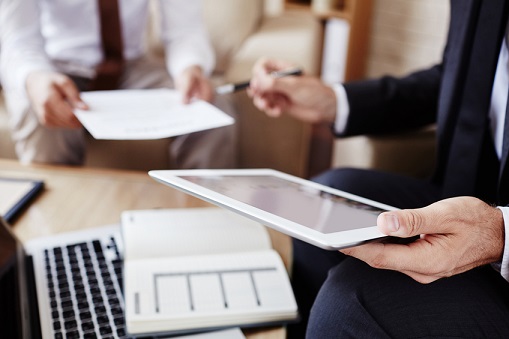 Clayton Utz
and tech player Xakia Matters claim law firms can be innovative enough to produce their own legal tech, but they need to overcome a few challenges first.
Speaking with
Australasian Lawyer
, representatives of both entities said they faced big challenges when developing their own technology, but were able to overcome these.
As a result, Clayton Utz's workplace relations and environmental and planning teams were able to produce CU SAFE, an interactive app that helps guide clients through the first 48 hours of any serious safety or environmental accident or incident.
Xakia Matters was successfully developed by
Hive Legal
as a corporate matter management platform and has since been spun-out as a stand-alone business.
The challenges
Clayton Utz partners Claire Smith and Shae McCartney said that with such a diverse range of clients and industries, one challenge was identifying where a firm can add feasible value for clients beyond everyday legal practice.
"It can also be challenging to translate complex legal themes into a simple app, and to develop and implement the app itself, which requires specialist technical knowledge," Smith said. "We found that the lawyers spoke a different language to the IT specialists and our project team effectively became the interpreters," she added.
With CU SAFE in particular, McCartney said clients wanted genuine and practical support in a crisis, not just legal advice. "To meet this need, it was vital for us to make CU SAFE easy to use in emergencies and high stress situations by a broad range of users, and regardless of their safety knowledge, mobile device, or connectivity," she said.
Xakia Matters' Jodie Baker, who was previously MD of the start-up team at Hive Legal, said developing Xakia meant overcoming two main challenges: law firm culture and resources.
"One of the key challenges with innovation is always going to be culture. One of the advantages of Hive Legal was it was really built with a culture of innovation, which provided a slightly different angle for Hive when compared with other law firms," she said.
"I also think you need dedicated resources. Doing it as part of a job that is client-facing is really hard. If you have client demands and you are trying to do this on the side it's difficult to prioritise and gain the headspace as much as the time to dedicate to coming up with and executing new ideas."
Challenges overcome
Clayton Utz's Smith said lawyers of the firm had to put themselves in the shoes of clients and ask them what their critical business concerns were. "This helped us identify some ideas, test it with clients, and really hone in on where we could add value for them."
From there, the firm partnered with a technology provider. "They helped take a complex idea and distil it into a simple user-friendly and practical app, that was available when and where clients needed it most, even in remote locations without internet access or mobile reception."
McCartney said that most importantly, CU SAFE's success came from getting the right team of people involved who had a clear vision of what the client need was and were passionate about delivering a product that met those key elements identified at the start.
"What was most gratifying to us was when the feedback came in from clients - more than just being positive, it specifically praised the app for the goals we identified at the start. This told us we had hit the mark," McCartney said.
Baker added that her role as MD at Hive Legal, rather than being a practicing lawyer, eventually allowed her to spend a "good chunk of time" working on innovative tech. This dedicated resource was critical to being able to get Xakia off the ground.
"It has to be a priority for the organisation. There is always stuff to do, but if you make it a priority, if it's something the organisation values and is prepared to invest in that makes the difference, as opposed to trying to fit it in among all the other things you are doing."
The next wave
Baker said that law firms are increasingly talking about developing technology, but he believes they could benefit from more engagement with corporate teams about what they want.
"A lot of technologies tend to be inward facing, they are looking at making law firms more profitable and more efficient, and they are all to be commended. But the next wave will really be about addressing the needs of corporate legal teams," Baker said.
"We need to be focused as a whole industry on the end user. We need to be providing solutions for corporate legal teams, who are themselves trying to resolve their own legal issues more efficiently and accurately while taking into account things like risk management and declining budgets. We need to make that more of a primary focus."