A national will partner with Sydney's first fintech start-up hub, Stone and Chalk.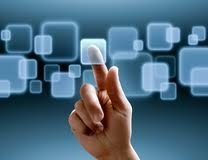 Allens has announced that it will partner with Sydney's first fintech start-up hub, Stone and Chalk.
The new hub will provide a range of support services to Australian start-up businesses, in order to help businesses grow and commercialise. Allens is one of nine founding members who between them have contributed over $2m to the hub's establishment.
The development of Stone and Chalk follows a recommendation from the committee for Sydney's KPMG report that it is critical for the industry to come together and collaborate.
Niranjan Arasaratnam, partner at Allens, said the Stone and Chalk will rent out purpose built space to encourage collaboration between start-ups, clients, financial intuitions and government agencies.
He said that while Allens has advised on the creation of the hub, the firm will continue to contribute to the hub by providing networking opportunities and legal advice to start-up businesses through the program.
"What we want to do is position ourselves into a very fast growing sector," he said. "We want to be able to encourage in the same way that start-ups do, we want to encourage the culture of entrepreneurship, innovation and being afraid to fail."
Arasaratanm said there is potential for tech start-ups to secure investment from overseas investors.
"We have noticed a significant funds flow into the cyber sector in the UK and America," said Arasaratnam. "We're seeing that US venture capital funds are becoming much more comfortable with the tech start-up scene and are much more actively allocating funds towards Australia… We're seeing an increase in funds flowing from the US."
The development of new online payment platforms is a potential growth area, according to Adrasaratanm. He said following changes in the regulation, space will open up the market for small players.
"There seems to be the online payment space with the development of new payment platforms, occurring by collaboration of the banks together with the Reserve Bank of Australia, that's going to open up opportunities for smaller players to enter the online payment space," he said. "We see opportunities there to assist clients in that space."
In a fast growing sector, Adrasaratanm believes the partnership is an important initiative for the development of the economy.
"The whole philosophy behind the hub where it is trying to create those innovation communities and collaborations, not just with start-ups and venture capital funds but also tech companies and financial institutions," he said. "There is certainly we're seeing that that is an increasing emphasis and understanding that you need that kind of collaboration to foster start-ups and their ability to foster to the next stage."