The two founding principals will commence in Melbourne next month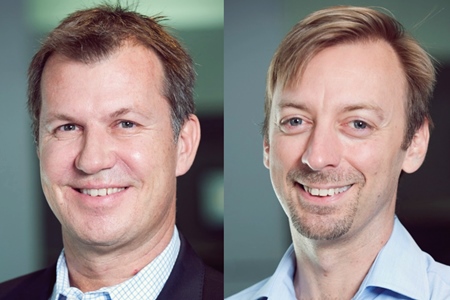 Lander & Rogers has wooed Peter Monk and Simon Davidson, two of Hive Legal's founding principals, to join the firm's corporate practice.
Monk and Davidson will commence in the firm's Melbourne office next month at an "exciting period of evolution for the firm," Landers said.
The appointments increase the firm's bench strength in equity and capital markets and M&A, and signal to the market the firm's strong intent to continue to grow and expand its corporate offering, said partner Jackie Solakovski, who heads Landers' corporate practice group.
"They bring greater depth to our national practice as well as an innovative approach to delivering legal services and enhancing the client experience," she said, adding that the move "created a real buzz amongst the team."
The corporate practice has had 75% growth in client demand since 2012, Landers said.
Monk brings more than 25 years' experience in M&A. private equity, infrastructure investment, and corporate law. He has worked in Australia, Asia, and the Middle East, advising listed and private companies, boards, funds, and family offices on domestic and cross-border matters.
Monk was a partner at MinterEllison. He also headed the corporate practice at DLA Piper Middle East.
Davidson is an expert in handling cross-border issues, with experience in Australia, the UK, and the Middle East. He has extensive knowledge of corporate transactions, with a particular focus on equity capital markets and M&A, as well as general corporate advisory work. Davidson was an associate at legacy Eversheds in London, a special counsel at MinterEllison in Melbourne, and a partner at DLA Piper in Dubai and in Melbourne.
Monk and Davidson established Hive Legal in 2014 along with principal Jacinda de Witts, who moved from the MinterEllison partnership.
"Innovation and working smarter are concepts well-grasped by Peter and Simon, given their roles as NewLaw founders, their expertise in designing and delivering technology-based solutions, and their commitment to the principles of alliance, collaboration, and network development as an alternative to competition," said Andrew Willder, Landers' chief executive partner.
The Landers chief also said that the firm has collaborated with Hive Legal through many successful transactions over the past four years.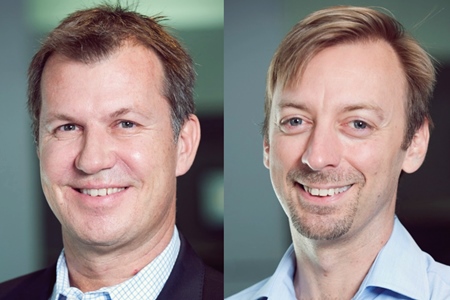 Peter Monk and Simon Davidson