The firm has promoted 29 senior lawyers, including nine partners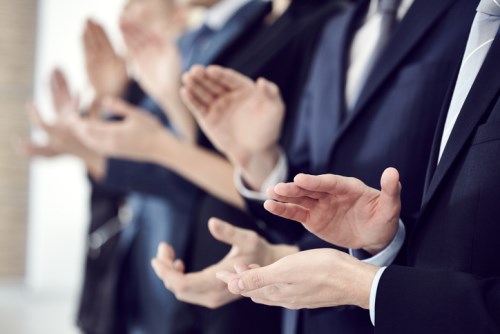 Lander & Rogers' senior ranks have just gotten significantly bigger.
The firm has made its largest-ever senior promotions round, elevating 26 lawyers including nine new partners.
The new partners come from five different practice areas and have a broad range of specialties. The firm has also appointed five new special counsel and 12 new senior associates.
The promotions come into effect on 1 July.
Andrew Willder, the firm's chief executive partner, said that 2018 has been an incredibly exciting year. The firm won the Best Law Firm (revenue $50m - $200m) at The Financial Review's Client Choice Awards 2018 in March. The firm also became the largest team of accredited family law specialists in any one firm nationally the same month.
"As of 1 July, we will have our largest intake of senior promotions in the firm's history. These achievements are a true reflection of Lander & Rogers' strength in our highly competitive and continually changing legal market," Willder said. "We are committed to not standing still, to continuing to build a thriving and vibrant business, and to creating the best outcomes for our people and our clients."
The senior appointments continue to build on Lander & Rogers' offering in core sectors of focus, namely financial services, insurance, government, real estate, and retail, and supply chain, he said. The appointments also reflect the continued growth of the firm's commercial and family law practices nationally, he said.
"These future leaders will also play an integral role in cultivating our rich innovation agenda, which builds on our existing client-centric culture," Willder said.
He said that promotions are an integral part of the ongoing growth of the firm and its investment in people.
"Many of our senior appointments started their legal careers at Lander & Rogers, and I have seen them grow into outstanding lawyers. These promotions reflect our priority to empower our people to become outstanding specialists, and I am very proud that we are able to promote people of such exceptional talent," he said.
The firm's newly promoted lawyers are:
PARTNERS
Stephanie Doyle – Family and relationship law
Kaitlyn Gulle – Workplace relations and safety
Rachel Hill – Real estate and projects
Peter Kritikides – Real estate and projects
Eleanor Lau – Family and relationship law
Amelia Lynch – Corporate
Sally Moten – Workplace relations and safety
Rob Muir – Insurance law and litigation
Will Spargo – Workplace relations and safety
SPECIAL COUNSEL
Alex Bannister – Commercial disputes
Elizabeth Brookes – Insurance law and litigation
Justine Edwards – Real estate and projects
Nicola Gardner – Insurance law and litigation
Timothy Gough – Family and relationship law
SENIOR ASSOCIATES
Emily Bowly – Workplace relations and safety
Paul Breidenbach – Insurance law and litigation
Edwina Fenwick – Insurance law and litigation
Kate Greenwood – Family and relationship law
Catherine Hillis – Family and relationship law
Natale Ilardo – Commercial disputes
Tessa Kelman – Family and relationship law
Simon Merritt – Corporate
Vince Ripepi – Insurance law and litigation
Kepler Ryan – Family and relationship law
Luke Scandrett – Workplace relations and safety
Caroline Walker – Commercial disputes