The promotions boost the number of women in the partnership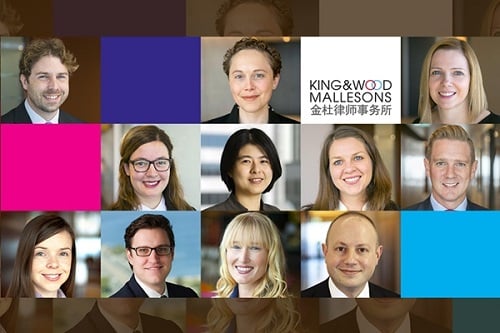 King & Wood Mallesons (KWM) has appointed 11 lawyers to its Australian partnership.
Kate Creighton-Selvay, Tim Edwards, Alex Elser, Amanda Engels, Intan Eow, Ben Kiely, Amy Munro, Chris Pitson, Justin Rossetto, Natalie Tatasciore, and Jessica Wallis commence as partners on 1 July.
The promotions round, which is one of the firm's largest in recent years, reflects the firm's strong position, KWM said.
"Our strong growth has given us the opportunity to invest in our people, and we are delighted to welcome these eleven outstanding lawyers to the Australian partnership,"
The promotions also boost the number of women in the partnership, with seven out of the 11 being women. When the appointments take effect, women will make up more than 30% of KWM's Australian partnership.
The appointments also boost four practice groups. Engels, Kiely, Munro, and Tatasciore are part of the firm's dispute resolution team. The M&A lawyers promoted to partner are Creighton-Selvay, Elser, and Eow.
Edwards, Pitson, and Wallis are members of the projects and real estate group. Rossetto is a part of the firm's tax group.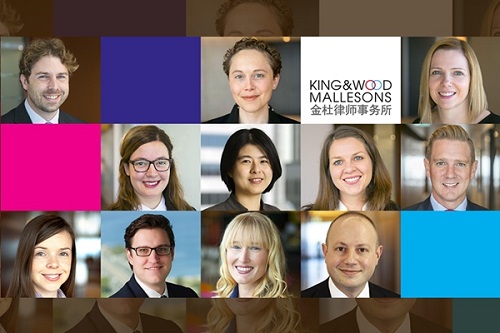 (From left to right, top to bottom) Chris Pitson, Alex Elser, Amanda Engels, Natalie Tatasciore, Intan Eow, Amy Munro, Ben Kiely, Kate Creighton-Selvay, Tim Edwards, Jessica Wallis and Justin Rossetto
Related stories:
Here are Asia-Pacific's strongest law firm brands
KWM advises firm in landmark review of takeovers decision