Disappointed but unfazed by the end of its European partnership, KWM focuses on its strengths as Sue Kench takes over as global managing partner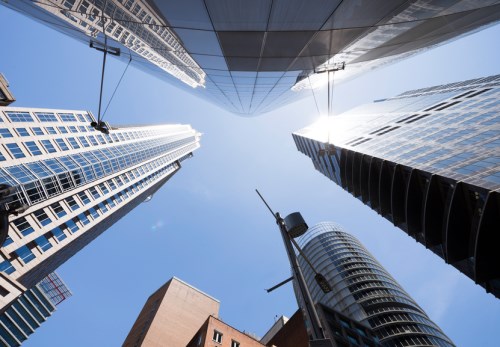 King & Wood Mallesons may have taken a punch to the gut with the spectacular collapse of its Europe, UK, and Middle East partnership last year, but it's far from bowed. Instead, the setback has the firm fired up and has made it more aware of what really differentiates it from other global behemoths.
"The end of the European arm last year was incredibly disappointing for us," says
Sue Kench
, who assumes the role of global managing partner at the start of next month.
Kench says that the firm has no immediate plans to scale up fast in Europe and will instead build capacity in the region, as well as other parts of the world, as needed by clients.
"In terms of if we need capability in Europe to help service our clients, then we'll have people on the ground to do that, but not to the same scale as before," she says.
For Kench, the priority is clear – be the top-of-mind law firm when clients think of Asia.
"As the world pivots to Asia, [the focus is] to prioritise Asia for us," she says. "The China firm is a great firm. The Australian firm is a great firm. So is Hong Kong. It's really about taking advantage of all of those things so that we can be the known firm for Asia, both as Asia goes and invests in other parts of the world and also as organisations in other parts of the world come in to invest and operate in Asia. We must be the go-to firm."
The firm's roots and identity give
KWM
an edge in the region, Kench says. The firm's senior leader, who for the past four years steered the Australian partnership as chief executive partner, intends to capitalise on this amid relentless competition.
"It's no surprise is it that law is a highly competitive environment at the moment," Kench says. "There's disruption all over the place – and in a very crowded market, you must seek to differentiate yourself somehow. Being a Sino-Australian law firm is our differentiator. It's really to make the most of that and play to what we're good at, which is those connections."
In addition to putting the spotlight on Asia, Kench will also be focused on integrating the numerous offices of the firm and clarifying its strategic priorities, which is something that she has done for the Australian business over the last four years.
"[My leadership] will be about being very clear on what our priorities are, getting our plans and actions in place to achieve them, and essentially ensuring that the firm works together in a collaborative way to achieve them. It's really how you harness all of the great things in our firm to deliver on what we commit to do," Kench says.
"It is a strong priority to have the firm work together on specific strategic practice areas and also what I call the infrastructure of the firm, across all of the support areas. We want closer integration so that we can together go and get the opportunities that are available in Asia and elsewhere," she adds.
Kench says that a major part of those strategic priorities is attracting and retaining great people, fostering a culture of engagement and high performance, and doing the most difficult work for clients.
Being one of the few women to head up a global law firm, Kench says that she will also be using her role to promote diversity. She wants to be clear, however, that gender did not play a part in why she was chosen to lead KWM.
"Gender should not get in the way and it should be making sure you have the right person in the role. But part of what I'll be doing is really to encourage women to get the right experience so that they are able to put themselves forward for these roles," she says. "A lot of people also wonder what these roles are about. Part of it is to take away the magic from the roles. It's not magic – it's just that it's not always visible. It's to give people a little bit more awareness about what these roles are about and building their skill set through experience so that if they want to take these roles on in the future, they feel confident and able to have a go for them."
Kench's drive for diversity is part of the firm's goal of attracting and retaining the best lawyers, she says.
"Also quite a big part of that is: why, when we're looking to get the best people into the firm and into the profession, why would you exclude more than 50% of the graduates who are coming out of law school? And why would you not seek to retain the very best talent, which obviously will include women?" Kench says. "We all know from the research that no one person can solve the world's problems these days. Diversity is sought and perspectives and ideas are what give you an advantage. Just in the way that we have an Australia and China firm, which is giving us diversity and a different way of doing things, so does any form of diversity – including gender."
Related stories:
Global giant tags Aussie chief as global managing partner
Seizing opportunity from challenges