The group bolsters the firm's healthcare and employment practices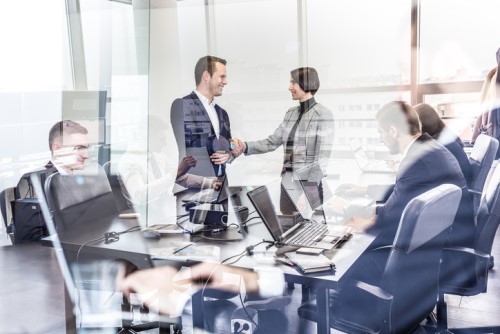 Kennedys has benefited from TressCox Lawyers' merger with
HWL Ebsworth
as a team of 10 lawyers have joined the firm.
The group from TressCox, which joined Kennedys in Melbourne yesterday, includes three partners, six lawyers, and four support staff. The new hires bolster the firm's healthcare and employment practices.
Most of TressCox's lawyers
joined
HWL Ebsworth yesterday.
Leading the healthcare team that joined Kennedys are partners John Petts and Cindy Tucker. The group also includes special counsels Anjali Woodford, Elaine Fabris, and Abby Neylon. Lawyers Rose Hopkins and Rod Felmingham complete the healthcare team.
Chris Molnar joins Kennedys' employment practice along with senior associate Phoebe Blank.
"Our ambition when we opened in Melbourne was to grow to service the breadth of insurance and related industry sectors that align with our capabilities in Sydney and around the world, said Matt Andrew, managing partner of Kennedys Australia. "The addition of John, Cindy, Chris and their teams bring us a long way towards realising those ambitions."
The UK-headquartered law firm
opened in Melbourne
in August with the appointment of partner Michael Kavanagh from Lander & Rogers. Around the world, Kennedys has 88 partners in its global healthcare practice working out of offices in the UK, Europe, Asia-Pacific, Middle East, and the Americas.
The Melbourne launch was the firm's seventh international office opening in 2017. It also expanded to
Argentina
,
Bangkok
,
Bermuda
, Mexico City, and
Paris
. The firm also recently
expanded to Puerto Rico
.
"Looking ahead we see more growth opportunities in markets around the world and we look forward to embracing these opportunities and providing the best people on the ground where our clients need them," Andrews said.
Related stories:
Top independent firms merge to challenge Australia's status quo
Kennedys continues expansion with new Puerto Rico deal