A judge has slammed the "arcane division" between the state's child welfare and the federal family court system after a seven-year-old-girl was ordered to remain in the custody of her father despite alleging she had been abused by him.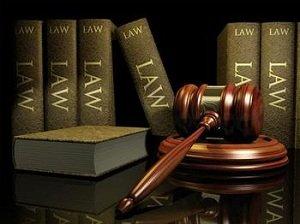 A family court judge has lashed out at flaws in the system after he was forced to allow a seven-year-old girl to live with her father, despite the fact that she told a court psychiatrist that he had sexually abused her.

According to a report by the Australian, the Family Court judge who presided over the custody battle had no choice but to give the father custody of the child as the Tasmanian Department of Human Services had failed to intervene in the care of the girl and her nine-year-old brother.

But federal family law judges have no power to force state child welfare departments to intervene in particular cases.

Judge Robert Benjamin slammed the "arcane division" between the state's child welfare and the federal family court system for leaving children exposed to "abuse and neglect" in his judgment, calling for law reform by state and commonwealth policymakers.

The girl alleged that her father hurt her by touching her "in the wrong places", an assessment by a court-appointed child psychiatrist found there was a "concerning constellation of risk factors for sexual abuse present".

The risks included the daughter's disclosure of abuse to her mother and a non-family member, the children's sexualised behaviour, the father's interest in teenage partners and his high use of pornography.

The children's mother, who is now in another relationship and has another two children, decided to withdraw from the litigation, agreeing that her son would live with his father full time and their daughter half of the time, The Australian reported.

"Parents ought to be able to get on with the task of parenting," the father told the court, urging the judge to dismiss the case.

But Benjamin declared a duty to take steps to ensure that the child's complaints were heard and that she would remain protected. He made injunctions to stop the parents exposing the children to pornography and ordered that an independent children's lawyer remain involved with them until they turn 18.