International firm appoints 29 counsel… Ashurst advises on AU$80m IPO, ASX listing…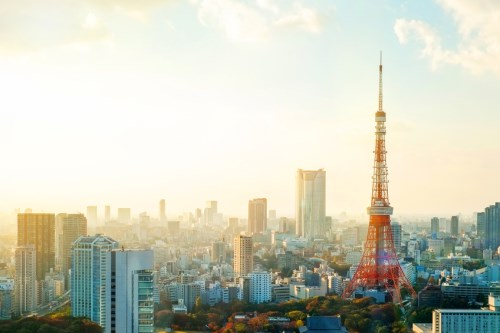 Japan takes top spot for outbound M&A
Japan saw the highest level of outbound M&A activity by value in the Asia Pacific region during the first quarter of 2017.
A new report from
Baker McKenzie
reveals 63 deals from Japan totalled U$14.7 billion and were spread across multiple sectors including financial services, telecommunications, and industrials.
The standout deal for Japan was Taketa Pharmaceutical's acquisition of US firm Ariad for U$4.7 billion.
Globally, M&A cross-border activity in the first three months of the year was less impacted by geopolitical tensions than had been expected. There were 1,238 cross-border deals totalling U$332.2 billion, down 23 per cent by volume and 16 per cent by value compared to the fourth quarter of 2016.
"There were several bright spots in the first quarter despite political issues and economic uncertainty providing a shaky foundation for M&A activity," said Michael DeFranco, global head of M&A at Baker McKenzie. "The consumer, energy and utilities, and pharmaceutical sectors all performed well and as political and economic uncertainty wane, we believe M&A activity will pick up as we move through 2017."
North America saw strong growth in inbound M&A with the US accounting for 94 per cent of the U$147.9 billion of deals. EU-based investment drove this increase.
The consumer sector lead the way for deal value at the start of 2017 with 142 deals valued at US$113.3 billion, while the technology sector lead deal volume with 182 deals valued at US$14.9 billion. Energy and utilities, and pharma were the second and third highest sectors in terms of value, contributing US$51.4 billion and US$49.1 billion respectively.
International firm appoints 29 counsel
Linklaters
has appointed 29 counsel across its locations and practices including several in Asia Pacific reflecting the firm's investment in the region.
They include Sonya Kalnin (banking & projects) in Bangkok; Daniel Kwon (capital markets) in Seoul; Bernard Chain and John Bona (banking & projects) in Hong Kong; Kenneth Lam (capital markets) in Tokyo; and Charles McConnell (banking & projects) in Singapore.
Ashurst advises on AU$80m IPO, ASX listing
Ashurst has advised investment company URB on its ASX listing and IPO valued at around AU$80 million.
The Ashurst team was led by partner Corporate partner Anton Harris who was assisted by lawyers Alli Clark, Andrew Kim, Melinda Sanders, Ellen Zhang, Sagar Sritharan, Katie Noonan and Ted Talas; with Insurance partner Rehana Box and lawyer Marie Vlassis.