The appointments mark the legal shop's growth "into a diverse, national firm," says chairman The new appointment to the Wrays Pty Ltd board of directors mark two firsts for the firm. , including the group's first ever female director.
The intellectual property-specialist firm have appointed Dr Linda Kennaugh and Craig Humphris to the board. Kennaugh is the first woman to be appointed to the leadership group, while Humphris is the first board member to be based outside Western Australia.
"Their appointments reflect the growth and evolution of Wrays into a diverse, national firm," said Gary Cox, Wrays chairman. "It is an important milestone in our progress, and I'm confident Linda and Craig will bring new perspectives and ideas to the board to help us better serve our clients and further expand our horizons."
Kennaugh has a PhD in the field of biochemistry and spent a decade in research before joining the patent profession. She works predominantly in the life sciences and pharmaceuticals patents fields in Australia and New Zealand. Working with clients in Australia and abroad, she obtains patent protection, helps enforce patent rights, and acts in patent litigation.
"It's an honour to become part of the board, and I'm looking forward to putting my years of experience in both research and the patent profession towards this new opportunity," she said. "As the first female appointee, I'm pleased that Wrays, and the industry as a whole, is making strides towards reflecting the diversity and contributions of all people within our profession."
Humphris is an expert in the pharmaceutical and biotechnology industries, who has a particular focus on patent prosecution and patent litigation. An Adelaide-based principal, he is also Wrays Lawyers director and international business-development group head.
"It's a privilege to be the first person outside of WA to join the board, and reflects the transformation of Wrays into a firm with truly national clients and national perspective. I'm looking forward to helping further drive Wrays' growth both in Australia and overseas," Humphris said.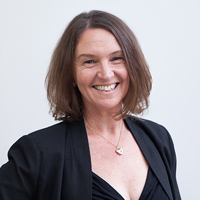 Linda Kennaugh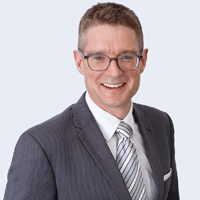 Craig Humphris
Related stories:
New CEO to take the reins at IP specialist firm
National firm continues Sydney hiring spree